No proposal to extend NRC to other states: Govt informs Parliament in written reply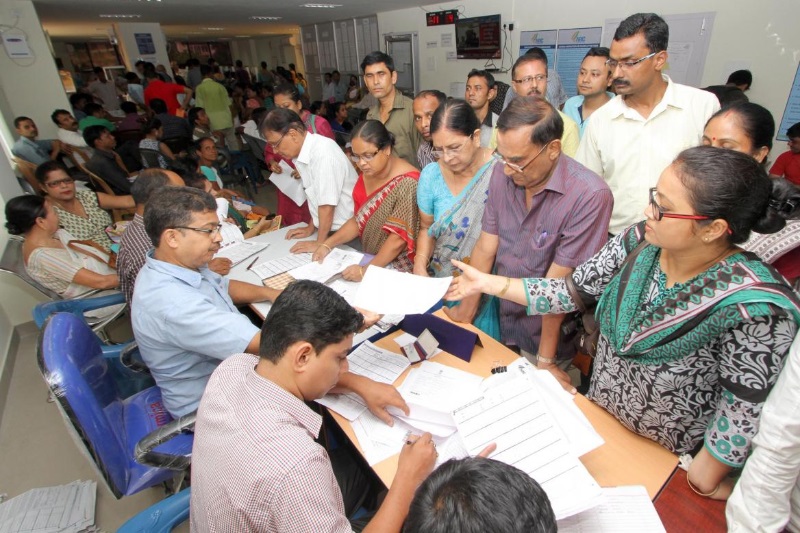 The central government on Tuesday informed the Lok Sabha in a written letter that National Register of Citizens of India (NRC) will only be limited to Assam and will not extend to other states.
At present, the government does not have any plan to extend the project to other states, said a letter from Minister of State for Home, Hansraj Ahir.
The letter was a reply to Trinamool Congress MP Prasoon Banerjee's question whether the government was extending the NRC project to other states.
Mr Ahir in his written reply to the lower house wrote "The exercise to update NRC 1951 is being conducted under the special provisions in respect of State of Assam under the Citizenship Act, 1955 and the Citizenship rules, 2003. At present, there is no proposal to extend the NRC to states other than Assam."
Earlier in its reply to the Supreme Court, which had sought an answer on a petition that requested the implementation of NRC in Tripura, the government had said the same thing.
The NRC is a list of Indian citizens in the state of Assam, which is being updated by the government in order to drive out infiltrators from Bangladesh. It aims to document the 'legitimate' citizens of the state and ship-out the 'illegal migrants'.
The complete draft of the NRC in the state, which was released on July 30 this year, had left out over 40 lakh people out of a total population of 3.29 crore. Only names of around 2.89 crores of people were included in the final NRC draft list, triggering a wide opposition by the other parties, which claimed that the BJP was targeting a particular minority community through this project.
Meanwhile, the saffron party had suggested the implementation of NRC in other states such as West Bengal, which it claimed was becoming a hub for infiltrators.
Also read: Government approves legal changes to link Aadhaar with bank accounts, mobile phones