Numerological Predictions for the week (December 04 To December 10, 2020 ) by Celebrity Numerologist Hirav Shah
Here are the Numerology Predictions from Astro Strategist, Business Astrologer and Celebrity Numerologist Hirav Shah for the week (December 04 To December 10, 2020, )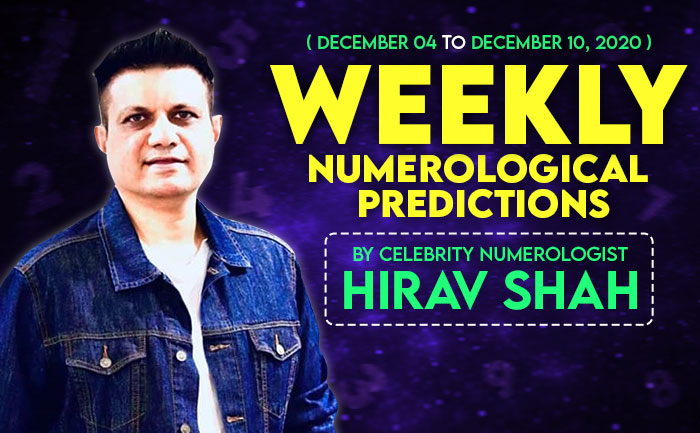 Numerology is a study of numbers in your life. By calculating certain numbers (typically birth names and birthdates are the primary numbers calculated), one may get a clearer picture of themselves. As an element of astrology and fortune-telling, numerology has long been employed to predict future events. World-Renowned Astro Strategist, Business Astrologer, and Celebrity Numerologist Hirav Shah is here with the most accurate Numerological predictions for the week ( December 04 To December 10, 2020 ) as per your birth date.
Check out the weekly predictions (December 04 To December 10, 2020 ) here:
1. Number 1 (SUN): (Those born on the 1st, 10th, 19th and 28th in any month)
Losing or forgetting something can be stressful. Do not worry. The thing is you will get. Organizing your daily routine will improve your health and personality. You will also gain respect and prestige. Students will be relieved to complete any of their own projects.
Avoid wearing Honey Colour
Lucky Days: Wednesday
Lucky Colour: Cherry
 2. Number 2 (MOON) (Those born on the 2nd, 11th, 20th and 29th in any month)
Meeting someone important will give you a new direction in life. You will be able to optimize your work plan. Spend more time on natural things at this time. So that you will experience peace of mind and spirit. You may need to ask financial help from your friend or relative, but be mindful of your budget.
Avoid wearing  Purple
Lucky Days: Friday
Lucky Colour: Rose Colour
 3. Number 3 (JUPITER) (Those born on the 3rd, 12th, 21st and 30th in any month)
Not being able to talk about a child's career can lead to stress. Collaborate with them to maintain their self-confidence. Today is the right time to settle property matters. Good coordination will be maintained in family and professional life.
Avoid wearing  Blue
Lucky Days: Sunday
Lucky Colour: Lavender
 4. Number 4 (URANUS) (Those born on the 4th, 13th, 22nd and 31st in any month)
Every problem can be solved with the help of someone in a high position. Do not deal in rupee borrowing, otherwise, your rupee may get trapped. The goal you set for your business is to work harder.
Avoid wearing  Red
Lucky Days:  Thursday
Lucky Colour: Cream
5. Number 5 (MERCURY) (Those born on the 5th, 14th and 23rd in any month)
Be extra careful when investing anywhere. There is also the possibility of harm due to a close friend, so do not make any decision out of emotion. There will be concerns about the health of any member of the household, which may cause you to carry out many important tasks. Husband-wife relationships will become closer.
Avoid wearing Pink
Lucky Days: Tuesday
Lucky Color: Blue
6. Number 6 (VENUS) (Those born on the 6th, 15th and 24th in any month)
Taking time for family and spouse despite being busy will keep your relationship good. Gas and constipation can cause headaches. This time is creating better conditions for you. Getting some good news will give you more confidence and new energy.
Avoid wearing Cream
Lucky Days: Thursday
Lucky Colour:  Yellow
7. Number 7 (NEPTUNE) (Those born on the 7th, 16th and 25th in any month)
At this point, both the planetary position and destiny are working in your favour. Make the most of your time. Instead of trying to recover, they wallow in their sadness and thus, experience more failure. Any ongoing tension between spouses will be resolved by your understanding of power.
Avoid wearing Silver
Lucky Days:  Saturday
Lucky Colour: White
8. Number 8 (SATURN) (Those born on the 8th, 17th and 26th in any month)
Sometimes being overly emotional can cause you to fail to make important decisions. Even in the case of money, do not trust anyone and keep your activities safe. Sometimes overconfidence can make things worse for you.
Avoid wearing Lemon
Lucky Days: Monday
Lucky Color: Ivory
 9. Number 9 (MARS) (Those born on the 9th, 18th and 27th in any month)
At this point, you keep a pragmatic approach. Do any work just by looking at your profit and loss. If you are planning a relocation, this is the right time to do it. Take control of your bitter promises at this time. If you use your energy positively, you will get the right result.
Avoid wearing Black
Lucky Days: Tuesday
Lucky Color: Orange
Celebrities of the week :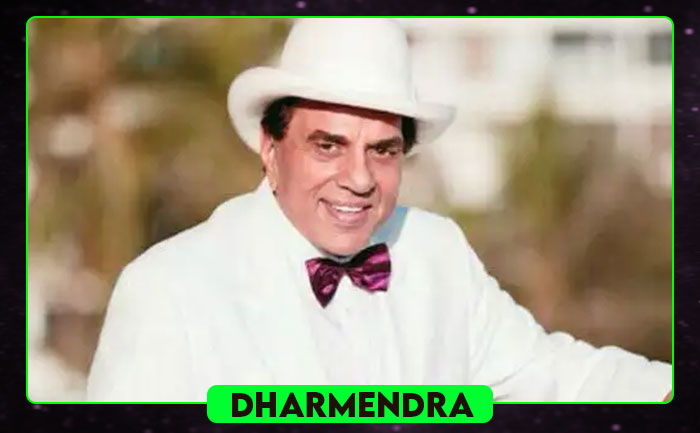 December 4 – Jaaved Jaferi
December 06 – Shekhar Kapur
December 08 – Dharmendra
December 09- Dia Mirza
December 09 – Dino Morea
December 10 – Rati Agnihotri
ALSO READ: Numerological Predictions for the week (November 27 To December 03, 2020 ) by Celebrity Numerologist Hirav Shah