Odisha accords state anthem status to Bande Utkala Janani
Odisha Cabinet Decides to Confer State Song Status to 'Bande Utkala Janani'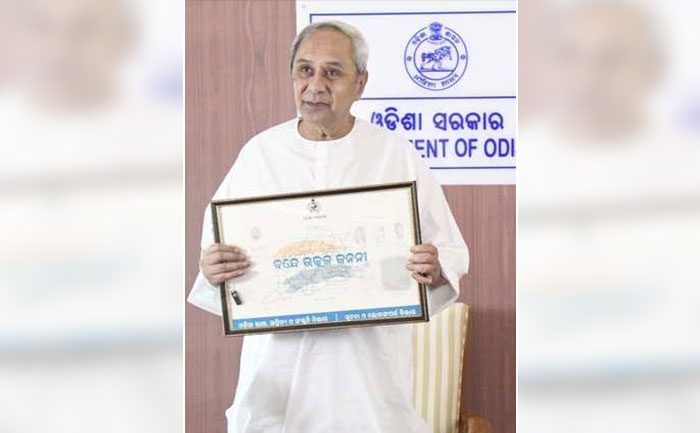 The Odisha government has decided to accord state song status to 'Bande Utkala Janani'. It is a patriotic poem that is regarded as a symbol of Odia pride. The proposal to grant the state song tag to the poem was approved at a Cabinet meeting chaired by Chief Minister Naveen Patnaik.
Parliamentary Affairs Minister Bikram Keshari Arukha said, "It is a historic day for the 4.5 crore people of Odisha."
In 2000, the assembly speaker Sarat Kar had ruled that the song should be adopted as the state song. After two decades the proposal has been passed by the Odisha government.
The state anthem will be played or sung in schools, colleges, meetings, cultural events. Whenever the anthem is sung or played, everyone will have to stand in attention. Senior citizens, patients, infants, disabled and pregnant women will be exempted.
Bande Utkala Janani was written by poet Lakshmikanata Mohapatra. 'Bande Utkala Janani' which means "I bow to thee Mother Utkala. It is an ode to the land of Utkala, the ancient name of modern-day Odisha. It inspired the people of Odisha to fight against the British empire. The song was first sung at the Utkal Sammilani's conference at Balasore in 1912.
Lakhs of Odia people across the country had sung Bande Utkala Janani on May 30 to honour frontline workers or Covid-19 warriors
Not only Odisha, even Bihar, Madhya Pradesh, Assam, Karnataka, Andhra Pradesh, Tamil Nadu, and Gujarat, have their own state anthem.
Also Read: Cyclone Amphan Leaves Trail Of Destruction In Bengal and Odisha