Saif Ali & Kareena Kapoor Khan Trolled For Going Out With Taimur Without Masks
Kareena Kapoor & Saif Ali Khan were recently seen going out for a walk with Taimur Ali Khan near Marine Drive without any masks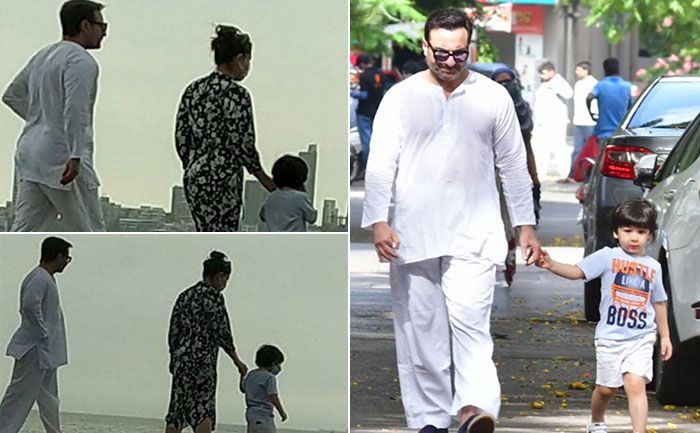 The COVID-19 pandemic has caused a massive lockdown throughout the country. It has also pushed people to be extra cautious when it comes to stepping out during the lockdown. Becoming protective masks and gloves has become a common practice for people going out during the lockdown. While the current phase of the lockdown comes with fewer restrictions for the public, a few mandatory guidelines are still in place. This includes wearing masks while stepping out. However, Kareena Kapoor & Saif Ali Khan were recently spotted flagrantly ignoring this guideline by not wearing masks. They were trolled massively for their actions by netizens.
Kareena Kapoor & Saif Ali Khan were recently seen going out for a walk with Taimur Ali Khan near Marine Drive without any masks. While fans love to see their favorite stars out and about, this time they were not happy. The reason for this was that the two did not have any protective masks on. Others also pointed out that during the outbreak one should only step out for essential items.
Check out the pictures below: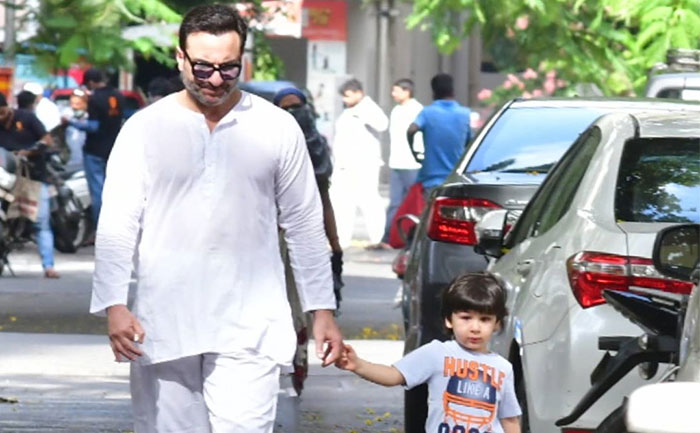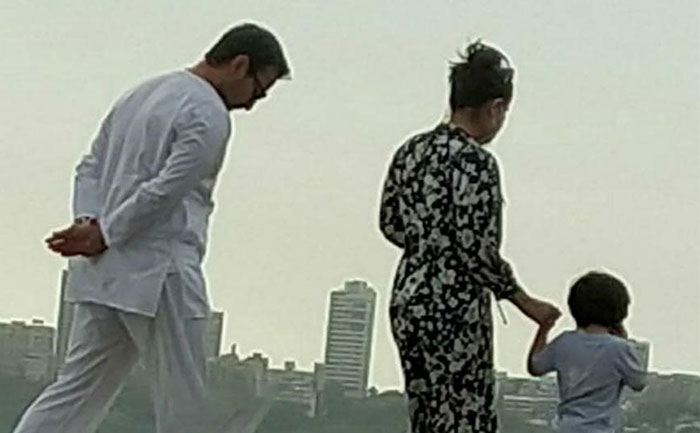 Kareena Kapoor & Saif Ali Khan are not the only celebrities stepping out of their house during the lockdown. A number of celebrities have been spotted around the city for jogging, buying groceries, and other kinds of stuff. However, Kareena Kapoor, Saif Ali Khan, and baby Taimur have caught the attention of netizens for ignoring the protective protocols. Netizens had a lot to say after seeing the family out and about.
However, some fans were more interested in knowing if Kareena Kapoor Khan was expecting again. A twitter user wrote, "Is she pregnant again?".