Bigg Boss Telugu Season 3: Here's Full and Final List Of 15 Contestants
Here's full list of Bigg Boss 3 Telugu contestants who will take part in Nagarjuna's show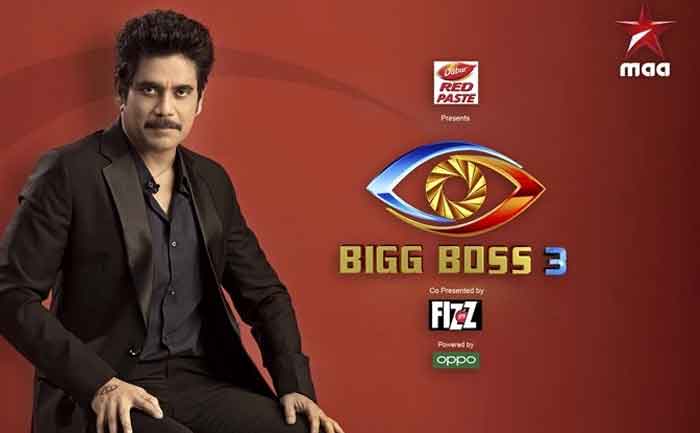 Despite being surrounded by many controversies, the third season of Bigg Boss Telugu has finally started from 21st July 2019. We had earlier reported that Bigg Boss Telugu 3 will be hosted by none other than Akkineni Nagarjuna. Notably, the first and second season of Bigg Boss 3 Telugu was hosted by Tiger Jr NTR and Natural Star Nani respectively.
The Telugu version of Bigg Boss is one of the most popular TV reality TV shows and this year it has created a lot of buzz due to its host, Nagarjuna. There are 15 contestants in Bigg Boss Telugu 3 and show is likely to run for 100 days. In Bigg Boss Telugu 3 premiere, Nagarjuna shortlisted three contestants namely Siva Jyothi, Ravi Krishna and Ashu Reddy and gave them a task to analyse the other contestants coming into the house.
As the show is already started, we have brought you a list of Bigg Boss Telugu 3 contestants. The names of the contestants which are going to take part in Bigg Boss are as follows:
Here are the names of Bigg Boss Telugu 3 Contestants
1. Actor Varun Sandesh
2. Actress Vithika Sheru
3. Hema
4. Anchor Sri Mukhi
5. Actress Punarnavi Bhupalam
6. V6 Savithri
7. TV9 Jaffer
8. Baba Bhasker Master
9. TV Artist Bharani
10. TV Artist Ravi Krishna
11. TV Artist Ali Reza
12. Character Artist Himaja
13. Comedian Mahesh Vitta
14. Singer Rahul Sipligung
15. TV Artist Rohini
According to reports, Varun Sandesh and his wife gorgeous wife Vithika Sheru are likely to enter in Bigg Boss 3 Telugu house. Varun Sandesh is famous for romantic entertainer movies like Happy Days and Kotta Bangaru Lokam whereas Vithika Sheru is popular for her performance in Paddanandi Premalo Mari and Prema Ishq Kadhal.