Delhi: Old woman held captive by daughter-in-law, freed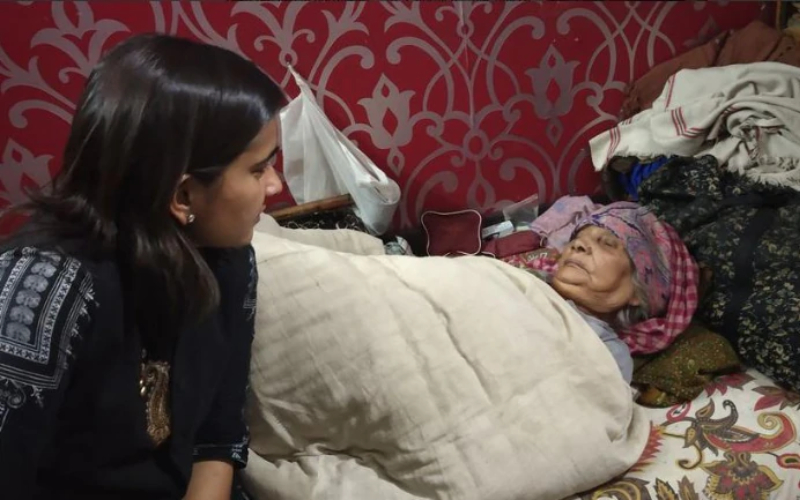 An octogenarian woman, who was allegedly held captive by her daughter in law in North West Delhi has been freed by the Delhi Commission for Women on Friday. The victim's son reportedly contacted DCW and informed that his 95-old mother has been held captive and being tortured by his wife and in-laws.
The helpless son said that he was having a marital discord with his wife and he has not seen his mother for the last three months. He also mentioned that whenever he has to meet his mother, he is forced to take help from the local police as his wife does not let him enter the house.
Taking action on his plea, the Delhi Commission for Women team went to his wife's house where the old woman was kept, but his wife initially didn't let the team enter the house.
However, after counselling, the DCW team was allowed to enter the house only on the condition that her husband should give a written statement that after taking his mother from home he would never return to the house again.
The man agreed to the terms and gave the statement in writing.
Entering the room where 95-year old was kept, they were appalled to see the condition of the old woman. She seemed very ill and was covered with only a thin piece of cloth and had to relieve herself in a bucket placed near the bed.
The team immediately called for an ambulance after which the old woman was shifted to the hospital, where the doctor informed that she has a severe infection and needs to be treated immediately.
"It is really sad that the 95-year-old lady was kept in such poor conditions. The Commission shall work on her rehabilitation. I appeal to the people if they see any woman being ill-treated, they should immediately contact the Commission at its helpline 181," Delhi Commission for Women Chief told news agency ANI.
Also read: Delhi: Woman held hostage by parents for five years, freed by DCW