James Bond actress Olga Kurylenko tests positive for Coronavirus
James Bond girl Olga Kurylenko becomes the latest celebrity victim of Coronavirus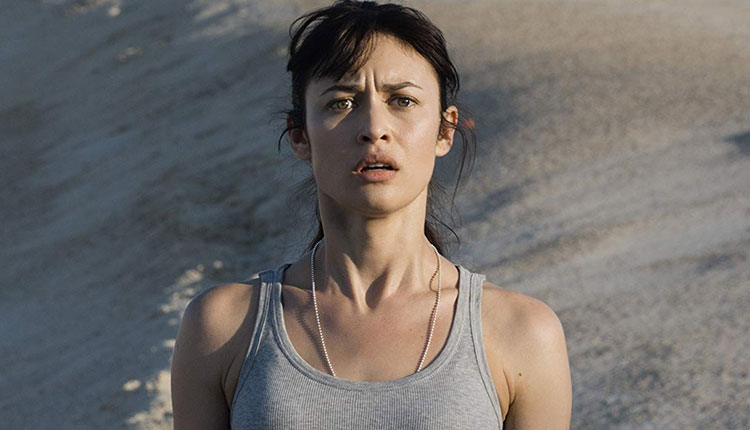 Ukrainian-born actor-model Olga Kurylenko is the latest celebrity victim of COVID-19. The James Bond actress Olga Kurylenko has revealed that she has tested positive for the novel coronavirus. The actress, best known for her role in 2008's James Bond film 'Quantum of Solace' and 2013's sci-fi movie 'Oblivion' shared the news on Instagram.
Olga Kurylenko, 40, captioned the image as, "Locked up at home after having tested positive for Coronavirus," she wrote alongside a photo showing a view through a window. I've actually been ill for almost a week now. Fever and fatigue are my main symptoms. Take care of yourself and do take this seriously!"
She was soon flooded with getting well soon messages, many asking her to provide details of her condition. Responding to well-wishers asking her to provide details about her condition and treatment, the actress revealed that along with medication to relieve fever as there is currently no cure for the novel coronavirus. She has also been taking vitamins and eating garlic and drinking lemon water.
Kurylenko, 40, a French citizen since 2001, has been living in London with her four-year-old son and her boyfriend, Argentinian actor Ben Cura.
Last week, actor couple Tom Hanks and Rita Wilson had tested positive. The actor and his wife are in Australia where Hanks was shooting for a film about Elvis Presley's life and are present in quarantine.
— Tom Hanks (@tomhanks) March 12, 2020
The actor later shared a picture of himself and his wife with a caption that they are taking one day at a time.
— Tom Hanks (@tomhanks) March 13, 2020
COVID-19 was declared a pandemic by the World Health Organisation (WHO) last week.
Also Read: Tom Hanks And Wife Rita Wilson Tested Positive For Coronavirus