Kim Kardashian or Kylie Jenner: Who Do You Think Is The Hottest Celeb?
Which sister according to you is the hottest, Kim Kardashian or Kylie Jenner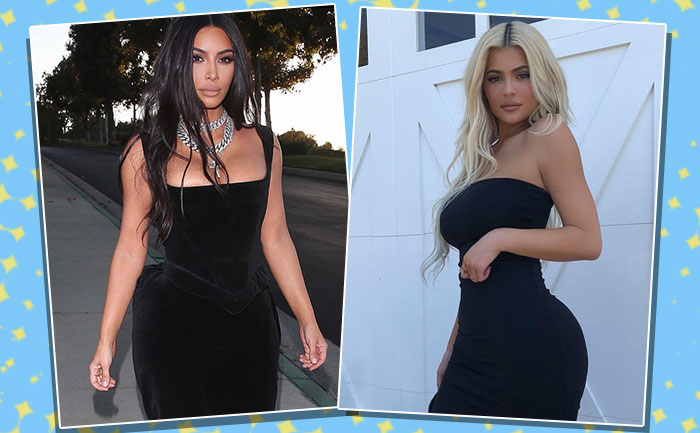 We frequently come across popular stars in Hollywood that we just can't choose the best between them. Two such stars are the Kardashian and Jenner, siblings. Yes, you got it right! We are referring to Kim Kardashian and Kylie Jenner. We all recognize them from 'Keeping Up With The Kardashians' and also as a style icon.
Kim Kardashian West, an American model, businesswoman, actress, and famous media personality has always kept her fans obsessed with her fashion sense and styling. The star has a massive fan following of millions all over the world who just do not seem to stop growing in numbers.
The star is also loved for her features like her long luscious locks, her flawless hourglass figure and not to forget her perfect skin. In 2017, she launched her own beauty line, 'KKW Beauty' and in November 2017 she began her own fragrance line, 'KKW Fragrance.' In June 2019, Kardashian launched a new range of shapewear called 'Skims.'
Next, we have Kylie Jenner who is the youngest of the Kardashian-Jenner sisters. One of the world's biggest success stories is that of Kylie, who built up her own make-up empire at a time when the market was on a small downward path. In 2019, she was declared as 'youngest self-made billionaire' by Forbes with an estimated estate of $1 billion. She's the youngest-ever billionaire, reaching a ten-figure fortune at a younger age than even Mark Zuckerberg.
Kylie Jenner began her own cosmetics line called 'Kylie Lip Kits', which was renamed to 'Kylie Cosmetics' the subsequent year. In 2019, Jenner founded her own skincare brand 'Kylie Skin' which was launched on May 22, 2019.
According to us both Kim Kardashian and Kylie Jenner are both the trend starters of Hollywood without any doubt. Thus, we cannot seem to determine who the winner of this battle.
Who do you think should win, Kim Kardashian or Kylie Jenner?