'Gone With The Wind' star Olivia De Havilland passes away at 104
Olivia de Havilland, best known as Melanie in 'Gone With the Wind' passes away at the age of 104.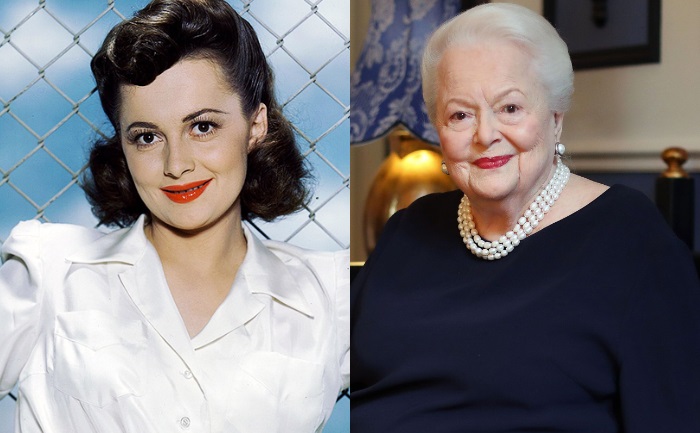 The French-British-American actress Olivia de Havilland passes away at the age of 104 at her home in Paris, France. Reportedly, the actress died of natural causes in her sleep, said New York-based publicist Lisa Goldberg.
She is best known for her role as Melanie Hamilton in the film classic 'Gone with the Wind' (1939), for which she received her first of five Oscar nominations, as the Best Supporting Actress. In 1980, she switched to television and won a Golden Globe for her performance in the TV film, 'Anastasia: The Mystery Of Anna.'
She was also one of the last surviving stars from the Golden Age of Hollywood Cinema. The late actress gained immense popularity as an on-screen couple with Errol Flynn in the movies such as 'Captain Blood' and 'The Adventures of Robin Hood.'
De Havilland's former lawyer Suzelle Smith reacted to the news and NBC News, "Last night, the world lost an international treasure, and I lost a dear friend and beloved client."
The actress also seemed to have a troubled relationship with her sister-actor Joan Fontaine since childhood. De Havilland was the first one to become an actress, and for many years her sister Fontaine was overshadowed by her sister's achievements. However, their feud came to an end with Fontaine passed away on December 15, 2013. Reportedly, the next day, de Havilland released a statement saying she was "shocked and saddened" by the news.
In 1946, the actress married, Marcus Goodrich, which​ ended in divorce in 1953. The couple also had one child, Benjamin Goodrich who passed in 1991. Later, the actress married Pierre Galante ​in 1955, however, they divorced in 1979 and together have a daughter, Gisèle Galante.