On World Vegan day, explore its health benefits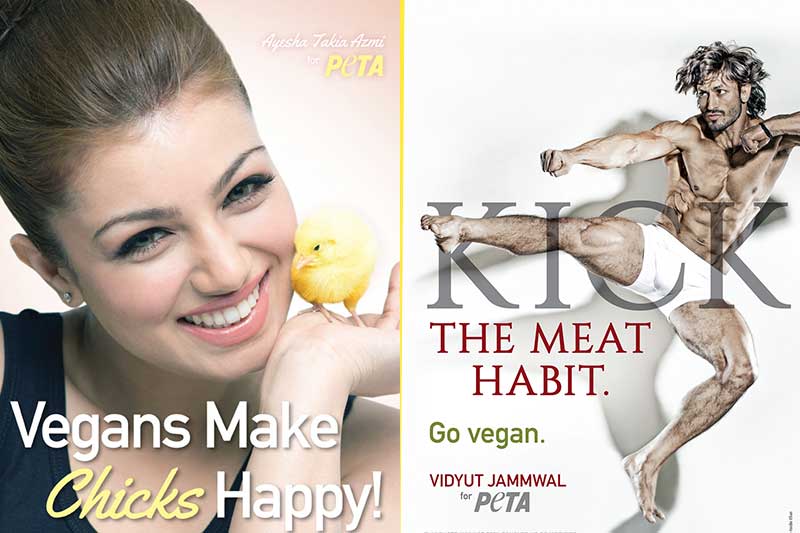 Did you know Dr Partha Prathim Chakrabarti, principal scientist at the Central Institute of Freshwater Aquaculture, cultivators and fish traders from east Kolkata wetlands rear 10,000 tonnes of wastewater-fed fish every year? Were you aware that about 75 per cent of the people around the world, including three out of four Indians, cannot properly digest milk, as most of us lose our enzymes for doing so after weaning which proves it is unnatural? Radhika Suryavanshi,
campaign coordinator, PETA India, startles us with many such facts when we ask her whether it is tough to be a 'vegan' in India. Now, the term 'vegan' was recently in the news when it was reported that Indian cricket captain Virat Kohli has benefited after he gave up animal protein and turned vegan.
When we asked some Kolkatans about being vegan, most of them said they know people who are vegetarians. "I love salads. I eat a lot of veggies because it helps me keep fit," said Priyanka Chakraborty, who works with an IT firm.
In fact, most Indians often confuse between vegans and vegetarians. Rashi Kedia, chef and owner of a restaurant Naariyal Paani in Kolkata, there are some food lovers who stay updated with what's happening in the culinary world and ask for vegan dishes too. The outlet serves special vegan items such as Shotgun Murugan (podi thatee idli served in Naariyal Paani style) and Bubble Dosa (dosa twist in waffle style).
Kedia, who was one of the participants of MasterChef India said celebs such as Kohli, Vidyut Jammwal, Ayesha Takia Azmi, kangana Ranaut, Beyonce, Miley Cyrus, Ariana Grande and Liam Hemsworth turning vegans, have upped the awareness factor among the youngsters.
Dhruv Chaudhuri, a Pune-based fitness expert, said vegans need to have a different mentality to adapt to this lifestyle. "Vegans mean you cannot have any kind of animal product be it butter or milk. Most think it's 'cool' being a vegan but they later realise that it's a choice of life. Bengaluru and Pune are increasingly becoming the hubs of veganism. Several restaurants serving vegan delicacies have come up and the people are lapping it up too," he said.
One might be inquisitive about the vegan alternatives for milk and dairy products. According to Chaudhuri, soya milk and almond milk are the common replacements. Suryavanshi said one doesn't need a replacement for cows' milk as fruits and vegetables have plenty of calcium and nutrients you need.
"But if you like the creamy taste, try plant-based milks such as soya milk. Plant products are cholesterol-free unlike animal milk. Other plant-based milks include almond milk and coconut milk. Any of this can be used to make desserts and on cereals, in cooking and in beverages, such as shakes, tea and coffee. Meat alternatives by companies like GoodDot are now widely available online as well as at select supermarkets. You can also search for vegan food recipes on PETA's website," she said.
Suryavanshi also cited the health benefits of veganism, which many are not aware of. According to a study in Harvard, a vegan diet can help in reducing Type 2 diabetes. "Healthy vegan diets support a lifetime of good health and provide protection against numerous diseases, including some of our country's biggest killers: heart disease, cancer, and strokes. This is partly because cholesterol is found in all animal-derived foods, whereas plant foods don't contain any at all. Recent studies have also shown that the highest levels of osteoporosis are found in European countries where the consumption of dairy products is the highest, such as Sweden and Norway. This is not surprising since though cow's milk contains calcium, animal protein found in cow's milk leeches calcium from humans' bones," she said.
Also read: Here's what happens when you workout for 10 minutes a day