One Piece Pirate Warriors 4 release date confirmed
One Piece Pirate Warriors 4 is coming to PS4, Xbox One, Switch, and PC.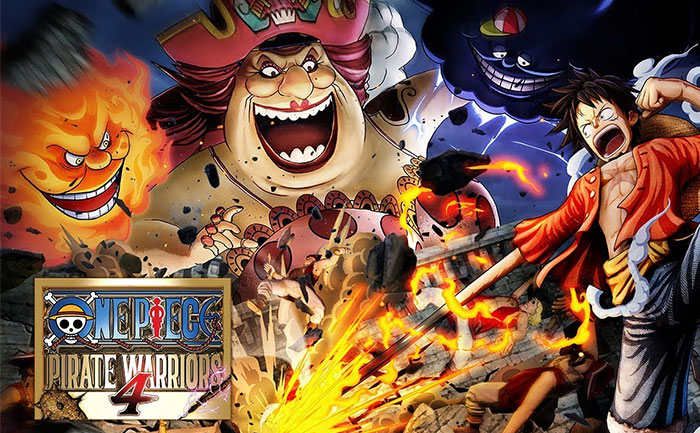 Bandai Namco has announced the release date for One Piece: Pirate Warriors 4 with a new trailer. The Japanese release date for One Piece: Pirate Warriors 4 has been confirmed for March 26, 2020, according to TheSixthAxis. The global audience will have to wait a day with a March 27th release date. The game will be releasing on PS4, Xbox One, PC and Switch.
Bandai Namco has also announced  a series of attractive bonuses for players who get the game. All players will get these Wano costumes:
Luffytaro (Luffy)
Zorojuro (Zoro)
Soba Mask (Sanji)
Onami (Nami)
PS4 and Switch players will also get Wano Country Arc costumes for Zoro and a Soba Mask. However, the Wano Country Arc costume for Nami will only be available digital versions. Players pre-ordering the game will also get additional content in form of unlocking the characters Vinsmoke Brothers Ichiji, Niji and Yonji. There will also be two additional costumes up for grabs. the special Kaido edition of the game will also feature  a diorama of Luffy and Kaido clashing.
Bandai Namco also clarified the technical differences between the different platforms of the game:
PS4: 1080P for PS4 and 2160P for PS4 pro
Switch: 900P on Switch in TV mode and 540P in portable.
Xbox One: Xbox One at 900P and 2160P on Xbox One X.
The trailer also revealed the final box art. One Piece pirate Warriors 4 is the first One piece game to release in four years. The previous game, One Piece: Pirate Warriors 3, is still hoisted as one of the best Warriors-style games on the PlayStation 4 by the gaming community.
ALSO READ: PS4 Remote Play Now On More Devices