Overcrowded lanes of Delhi's Chandni Chowk herald wedding season
The market is apparently known for variety of lehengas it has to offer for the bride to be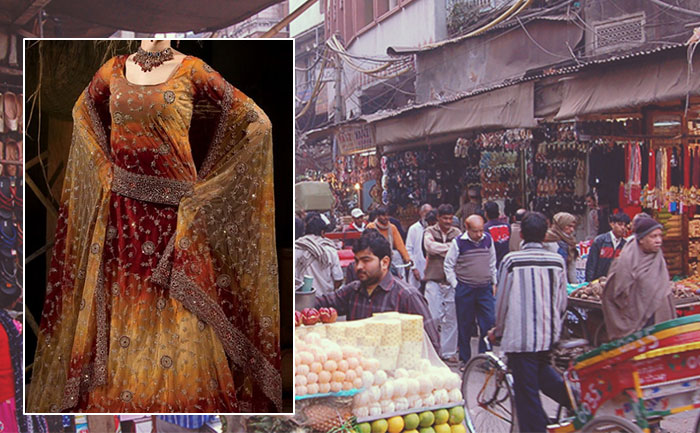 The popular wedding season in India arrives during this time and also comes the latest bridal trends going on. Just when winter arrives the suitable time considered to get married in India is the December which is also known as the wedding season. The crammed streets of the Old Delhi market become more overcrowded with about more than hundreds of brides-to-be from the city as well as beyond the thronging shops only to find the perfect 'lehenga' for their big day in excitement.
Interestingly, the dresses could be made of silk, satin or even leather, designer rip-off or original, creatively embroidered by hand or the machine-made, minimalistic or also ornate. The bridal lehengas could run into thousands or perhaps several lakhs. Any type of bridal dress the girl dreams of and the ideal destination to buy is Chandni Chowk. The preferable market where tradition and commerce blend well.
The reason why bride-to-be preferably opts to buy bridal dresses from Chandni Chowk is because there is variety and the bridal outfit can be afforded under the budget. Then, there are also rows of bridal lehengas on the display in colours which is traditional and also comes in various shades like red, golden, fuschia, lilac and more.
Moreover, at present the Chandni Chowk market is still buzzed up with wedding shoppers and is in fact not affected by the economic slowdown. In addition to this, in the popular market many brides also get to purchase replicas of lehengas made by celebrity designers such as Sabyasachi Mukherji or Manish Malhotra. While the wedding season goes on, the lanes of the market are crammed and so is the buzz as in north India most of the weddings take place from October to March.
Also Read: Isha Ambani, Mom Nita Ambani Look Royal In Sabyasaachi Lehengas: Latest Pics Here