Pakistan 2018 Elections: Imran Khan talks about human rights violations in Kashmir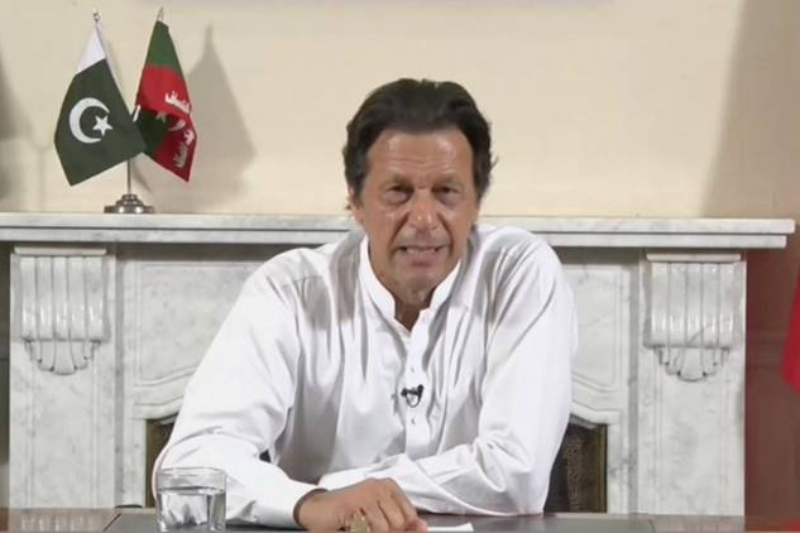 Pakistan's cricketer-politician Imran Khan's Pakistan Tehreek-e-Insaf has emerged as the single largest party in the National Assembly. Addressing the nation from Islamabad amid rivals' raucous allegations of rigging and army backing, Mr Khan said, "This is my chance to fulfill my dreams for Pakistan, thank God". The PTI has won 76 of the 272 seats and is leading in 43. Mr Khan's closest rival, former Prime Minister Nawaz Sharif's Pakistan Muslim League-Nawaz or PML-N has won 43 seats and is leading in 20. A party needs 137 seats for a majority. Nawaz Sharif is currently serving jail time after he was found guilty of money-laundering in Panama leaks.
Imran Khan, who addressed the media after his party's thumping win spoke on India and the Kashmir issue. Imran Khan said that he was disappointed with the way Indian media portrayed him as a villain. Imran said he was fortunate enough to travel to India a lot due to his cricketing career. Khan, toughened his stand while talking about Kashmir. " The people of Kashmir have been suffering for the past 30 years. The Army has committed several human rights violations in the valley. In any part of the world, if you allow armies to enter civilian areas there are bound to be human rights violations."
Khan further added that Kashmir remained the nation's biggest contention and that the relationship with India has so far been one-sided. He vouched for a peaceful dialogue between India and Pakistan and said that both the countries are stuck at square one. Khan said that India has been constantly blaming Pakistan, and that he is willing to take two steps forward if India takes one step towards dialogue with Pakistan. He concluded by saying that he wants peace between two countries is ready for diplomatic talks between India and Pakistan.
Jemima Goldsmith, Imran Khan's first wife, also congratulated Imran Khan after his win. She took to Twitter to express the same. She wrote.
22 years later, after humiliations, hurdles and sacrifices, my sons' father is Pakistan's next PM. It's an incredible lesson in tenacity, belief & refusal to accept defeat. The challenge now is to remember why he entered politics in the 1st place. Congratulations @ImranKhanPTI

— Jemima Goldsmith (@Jemima_Khan) July 26, 2018