Pakistan Elections 2018: Pakistan Tehreek-e-Insaf candidate's Bollywood election campaign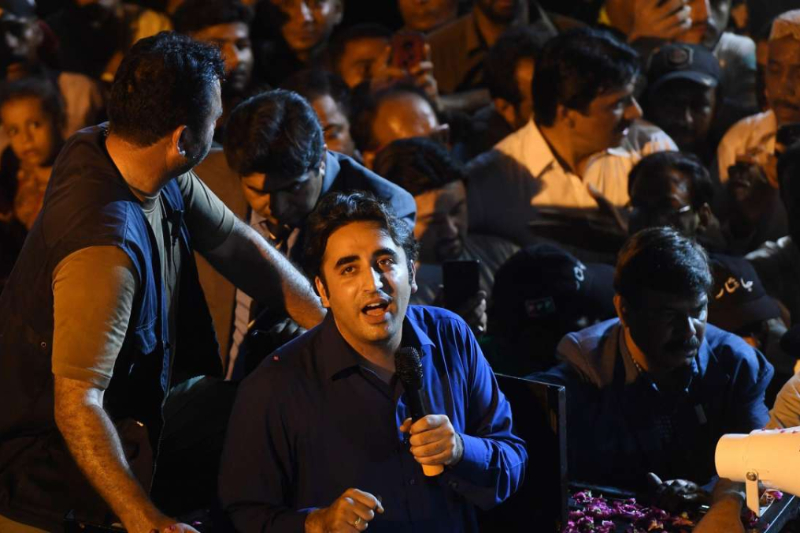 Pakistan elections in the previous years have featured a slew of interesting and amusing campaign tactics which ranged from bringing a lion to the streets of Lahore or sitting on a pile of garbage to eat lunch.
During an election propaganda for the campaign of Pakistan Tehreek-e-Insaf (PTI) in 2018, one of the candidates, Sardar Abbas Dogar, from former cricketer Imran Khan's party used images of Bollywood superstars Amitabh Bachchan and Madhuri Dixit, along with the cricket bat symbol of Imran Khan's Pakistan Tehreek-e-Insaf (PTI) party in the middle, a report on India.com said.
Sardar Abbas Dogar has some big time endorsements ?? #Elections2018 pic.twitter.com/FTdhU05uwn

— Luqman لقمان (@Luqman255) July 22, 2018
Also Read: Good relationship with India important for Pakistan trade, says Imran Khan
The poster of the campaign features Bachchan and Dixit in their former glory days in Bollywood.
Amitabh Bachchan and Madhuri Dixit's posters were put up by a candidate belonging to Pakistan's Tehreek-e-Insaf party spearheaded by Imran Khan.
Pakistan might quickly criticise its neighbouring country, India, on all accounts, yet Bollywood seems to be a source of entertainment even for the country which is at constant loggerheads with its neighbour.
The poster went viral after they first appeared in Multan, Punjab as social media was quick to pick it up and Twitterati beamed from ear to ear with the rampant spread of the poster as they got their share of amusement from the 25 July election campaigns.
The use of the film stars in elections are notably regular in Pakistan election campaign, yet others, in a witty take, have notified the stars that they are being used as faces of an election campaign.
Pakistan's PML (N), PTI and PPP made use of a DJ during the election campaign. The parties created theme songs to generate and attract more crowds. PML publicised the polling theme songs 'Vote Ko Izzat Do', 'Rok sako toh roklo' and 'Sher humaara'. PTI used 'Banaya naya Pakistan', 'Tabdili aayi re' as their theme songs, while PPP sloganeered with the same theme song they've been playing since 1980. The song 'Dil Teer Bija' was a popular hit among the people. Apart from theme songs, Bollywood songs were also played during the campaigns. Bollywood songs such as 'Mere Rashq-e-Qamar' and 'Sadi Gali' were played.
Also Read: Pakistan Elections 2018 Results: Imran Khan ahead in PM race