Pakistan: Former president Asif Ali Zardari doubts over Imran Khan completing full term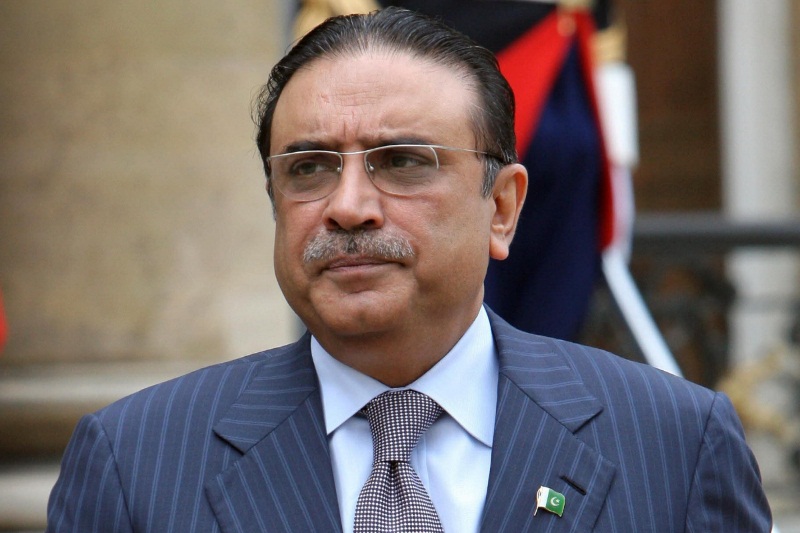 Pakistan's former president and Pakistan Peoples Party (PPP) chief Asif Ali Zardari on Sunday cast doubts over the Pakistan Tehreek-i-Insaf (PTI) government completing its full term. He said, "I can't see Imran Khan being able to manage this government for long."
Taking a dig at Pakistan PM Imran Khan while addressing a rally in Sadiqabad, Zardari said, "He will not be able to manage the economy, nor will he be able to hold up to the false commitments he made."
Zardari also criticised Imran Khan for the latter's statement on taking 'U-turns'. "Last month, the prime minister had said that Adolf Hitler and Napolean Bonaparte failed because they they did not change their strategies according to the situation. Why doesn't history remember Hitler and Napolean as heroes?" asked the PPP chief.
Zardari further added that the prime minister had read a couple of books but could not understand a thing. On the occasion, Zardari also demanded the government fulfil its promise of creation of a South Punjab province.
"You stole our slogan of creation of South Punjab province," Zardari claimed adding that we said great, you take this step, someone should. "Now you don't have the courage. Why don't you announce a separate province? Why don't you divide Punjab's budget? But you never intended to act on their promise. You don't have any understanding of politics." he said.
In the end, the former president declared that his party alone had given rights to the provinces and pulled the country out of the crises it faced during Pervez Musharraf's government.
Also Read: General Rawat: Pakistan systematically eroded identity of Kashmiris in PoK