Sarfaraz on 'fat pig' comment video: I saw my wife was crying after watching it
Sarfaraz also said that the fat pig comment has hurt him.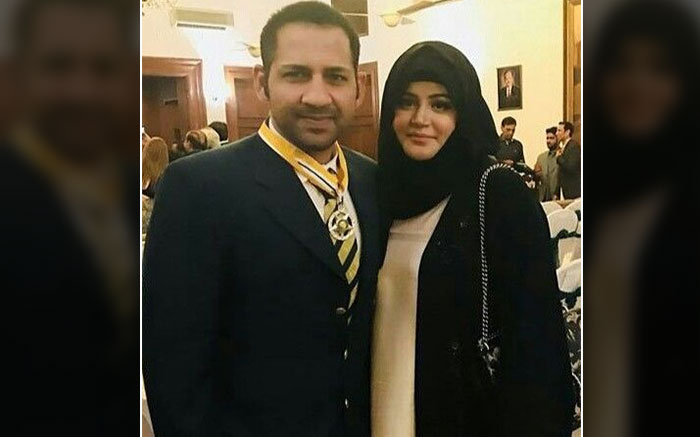 On June 16, Pakistan lost to India by 89 runs. The defeat against their bitter rival India ignited the wrath among the Pakistani supporters and they poured out their frustrations on social media. Many even abused the team. Sarfaraz, the captain of the Pakistan cricket team said that the players and their families have been troubled by the taunting through social media. In an interview with Zainab Abbas, presenter for ICC Cricket World Cup 2019, Sarfaraz admitted that the fat-shaming video has hurt him. In the video, he was seen walking in a mall in England with his son and then a fan asked why he was looking like a fat pig.
Sarfaraz fat shamed in front of his son by Pakistani fan. Watch the video- https://t.co/fAKWsAx9Yb

— Mocking Monk (@memockingmonk) June 23, 2019
"This (the fat pig comment) does hurt us. This incident happened two days before as the video was circulated a day before the match. This was playing on my mind, but I didn't pay much heed as I thought he won't do this as his family was also with him. I spoke to his family. One of his family members also apologised on his behalf. But when the video became viral my body language was quite demotivated. It was not because of me. It was because of son Abdullah who was with me at that time. That's why it hurt me even more."
When asked why he didn't react immediately, Sarfaraz said that he was very angry at that moment but if he reacted at that time, there would have been an argument and people wouldn't see the truth and he would have been portrayed in a negative light.
"Everything happens due to God's will, the video went viral and everyone supported me."
"When I went back to the hotel I saw my wife was crying after watching the video. I tried to explain to her that this is just one video and that we have had people walk up to us and tell things. This is nothing serious we must be strong. All of this is a part of life when we don't perform well we will have to go through all this," said the skipper.
Also Read: Indian Cricket Team Tastes Victory Over Pakistan, Once Again