Eid al-Fitr 2019: Pakistan Launches Moon Sighting Site, Announces Eid Date
Pakistan announces Eid dates for next 5 years, launches moon-sighting website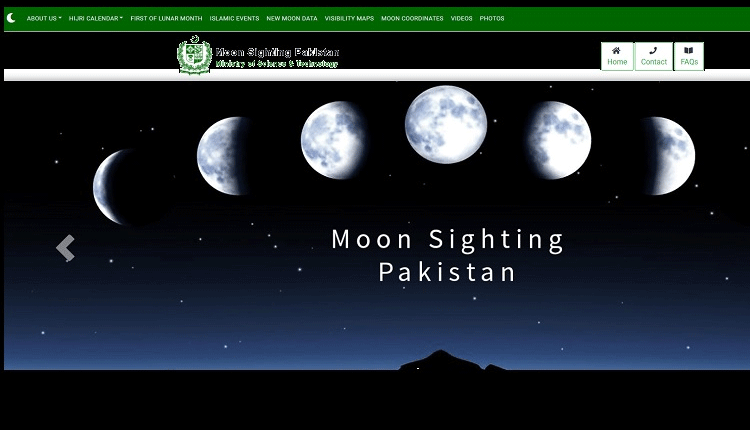 Pakistan seems to have taken a strong decision to halt the controversy surrounding to the moon in the country. Yes, Pakistan has finally unveiled a website to end decades-old moon sighting controversy over the beginning of lunar months that decide the beginning of Ramadan, Eid al-Fitr, Eid-ul=Azha and Muharram.
The website launch comes days after Pakistan Science and Technology minister Fawad Chaudhary made an announcement of preparation of a scientific lunar calendar. Chaudhary said that the website pakmoonsighting.pk would show people the exact dates of Islamic festivals or events such as Ramzan, Eid-ul-Fitr, Eid-ul-Azha and Muharram, Dawn reported.
According to the five-year lunar calendar, this year's Eid will be on June 5. The next four Eids would fall on May 24, 2020, May 3, 2021, April 22, 2022, and April 10, 2023.
Fawad Chaudhary said that the website was prepared with feedback from experts of the meteorological department and Space and Upper Atmosphere Research Commission (Suparco). The application of the same website would be available from Monday on the Google play store.
At the launch event, Fawad Chaudhary said that it will end the "moon-sighting controversy" in Pakistan and urged saying that other countries can also use the service to decide the sighting of the moon. The newly launched website features sections including Islamic Calendar for the upcoming five years and day-to-day lunar calendar against dates from the Gregorian calendar, and the dates on which the first day of every lunar month is expected to commence.
"A mobile phone app was also being prepared to make it further easier to know when the lunar month would begin," Chaudhry quoted as saying to Dawn.
Ramadan 2019 kicked off in Pakistan from 7 May 2019 and the celebration of Eid is likely to begin from June 5. Launching moon sighting website might not resolve all the problem as most of the clerics insist that sighting of the moon with the naked eye is essential.
If you want to read more about Eid-al-Fitr, Eid Mubarak Wishes, History and Namaz's Method CLICK here.