Parineeti Chopra becomes excited seeing Nick Jonas grooving to her song Khadke Glassy
Parineeti Chopra shared Nick Jonas video dancing to her song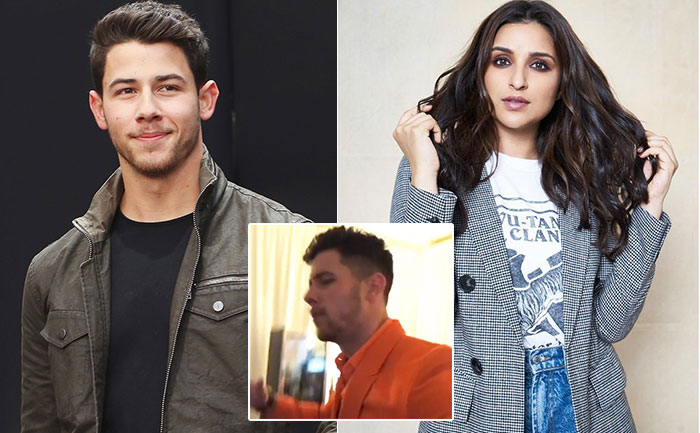 Ever Since the desi girl married Nick Jonas, he has been enjoying the Bollywood songs. Earlier, Nick Jonas danced to a song now yet again he stunned everyone dancing to his sister-in-law song Khadke Glassy from the film Jabariya Jodi. Nick Jonas is now officially a desi boy as well.
Parineeti Chopra confirmed that Nick did a wonderful job. The actress took to Instagram sharing the video of Nick Jonas dancing on her song. The caption read, "When Nickster does it better than Sid and I did in our film."
It wasn't just that. His wife Priyanka Chopra also commented, "Amazing! Haha." Lately, the singer has began dancing on Bollywood songs. Before, he shared Kalank's song First Class. Priyanka Chopra later disclosed that Nick Jonas does listen to Bollywood numbers before getting on stage for the Jonas Brothers concerts.
Earlier, the singer had shaken a leg on the song Hauli Hauli from De De Pyaar De with his wife Priyanka. The desi girl who is not only an actor but singer as well was asked if she and her husband would come together soon for a collaboration. To this, The Sky is Pink actress replied, "Oh God, I don't have the audacity to collaborate with him. I think he's like a musical prodigy. Whenever I sing in the car, like when my jam is on, and then he'll just look at me like that, I just get quiet."
On the professional front, Nick is now a coach on The Voice Season 18.
Also Read: Priyanka Chopra Discloses One Middle-Class Habit She Still Follows