Paris Hilton reveals wedding plan, says can't wait to start family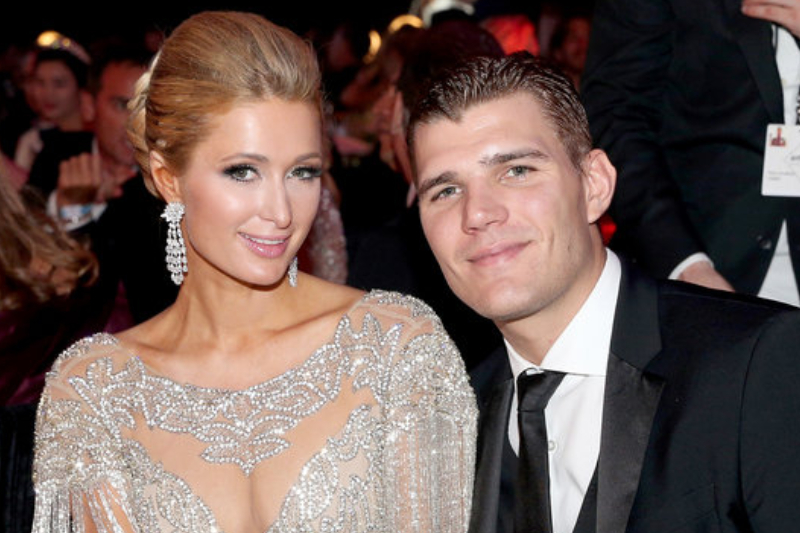 Earlier this year, the couple Paris Hilton and Zylka got engaged, but their fans are asking, when will they get married? As per reports, not until at least next year, the heiress told Hollywoodlife.com at Rock the Runway fundraiser.
"I'm going to be on tour for my new fragrance that just came out for the next two months, so we're planning it for next year," Paris was quoted as saying.
"I'm happy because I want to go directly from my wedding to my honeymoon, and with my schedule, that wouldn't be possible. I'm happy to actually do it at a time where I can have some time off and do a romantic honeymoon and not be stressed out," Paris said. But she did not disclose her dream destination for honeymoon.
Once they get married, a baby bump would be the perfect red carpet accessory for Paris, right? She'd be too cute with a budding belly, but even though she and Chris want to have little ones of their own, it seems they're not in a rush.
"I was with [my sister] all week in New York playing with my nieces every day, so I can't wait for that day one day," she told Hollywood Life.
Pointing out to grow their family in future she said, "I can't wait to have a family! I love children." Paris has already had practice since her sister Nicky Hilton, has two kids with her husband James Rothschild — Lily Grace Victoria, 2, and Teddy, 9 months.
But we're getting way too ahead of ourselves! Paris has a wedding to plan — and a network to choose. That's because they have considered televising their ceremony.
"We've been getting a lot of calls and a lot of offers from different networks pitching that show, so maybe," she had said earlier this summer.
Also read: Confirmed: Prince Harry and Meghan Markle are expecting baby in early 2019