Confirmed: Prince Harry and Meghan Markle are expecting baby in early 2019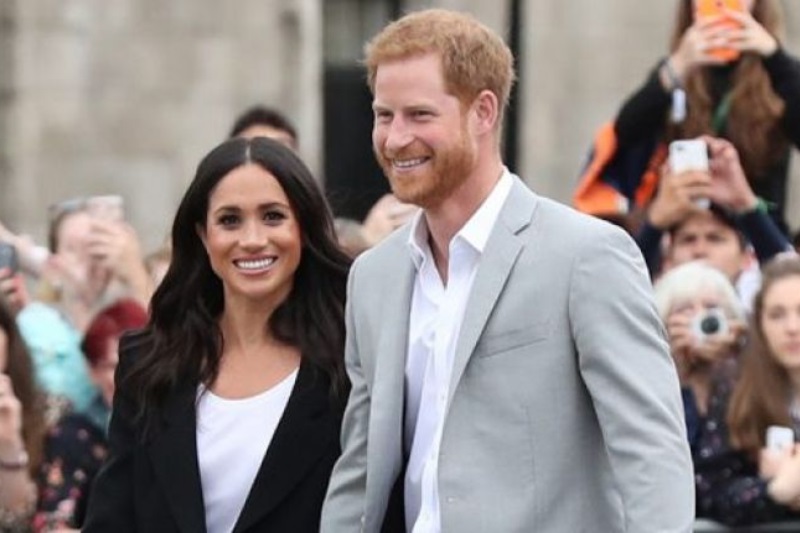 According to an official statement, Prince Harry and his wife Meghan, the Duchess of Sussex, are expecting their first baby in the spring of 2019.
Their Kensington Palace residence said, "The Royal Highnesses The Duke and Duchess of Sussex are very pleased to announce that the Duchess of Sussex is expecting a baby in the spring of 2019."
Recently, Meghan Markle was seen clutching two purple folders in front of her stomach after she touched down Sydney. The fire was sparked by the oversized blue coat she was seen wearing at Princess Eugenie's wedding last week.
Meghan's mother, Doria Ragland also said she was 'very happy' with the news and is looking forward to the birth of her first grandchild.
According to a report in the Hello magazine, just like Prince Harry and Meghan Markle were given new titles – the Duke and Duchess of Sussex, their children will also be given similar titles by the Queen. A dukedom can only be inherited by a male heir, however, if the couple welcome a daughter, they would not be given the title of duchess and will reportedly be known as Lady.
In a 2017 Newsweek interview, Harry also revealed that he plans to raise his children with the same down-to-earth philosophies as his late mother Princess Diana. "My mother took a huge part in showing me an ordinary life," he said. "Thank goodness I'm not completely cut off from reality… I am determined to have a relatively normal life, and if I am lucky enough to have children, they can have one, too."
Also read: Princess Eugenie and Jack Brooksbank get married at studded royal wedding in Windsor