7 people injured in Paris knife attack; Afghan national suspect taken into custody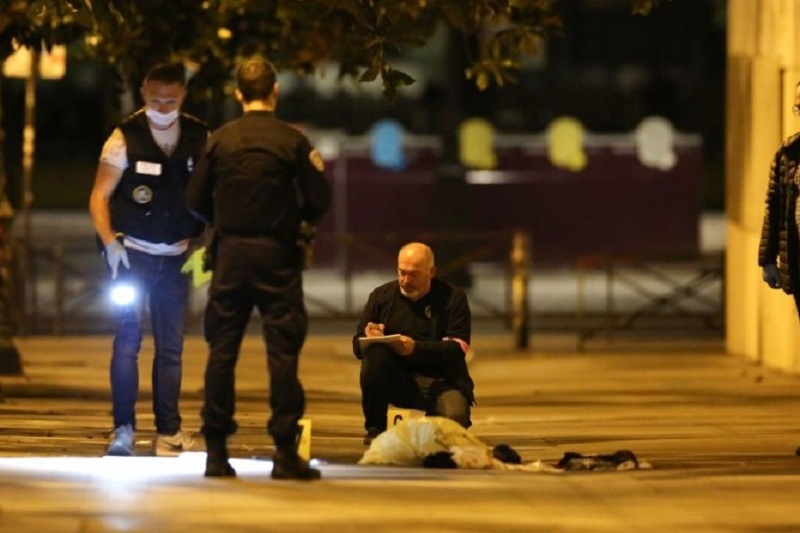 In a strange twist of events, seven people were attacked and left wounded in Paris. According to Paris police and other sources, the incident happened on Sunday evening. It is alleged that the accused was armed with knife.
Among the seven people injured, two were British tourists. The suspect is believed to be an Afghan nationalist, has been arrested, said a source associated with the inquiry of the incident.
"Nothing at this stage shows signs of a terrorist nature in these assaults," the source also added that the objective of the attacker was to target 'strangers in the street'.
The police has further stated that of the seven people who were wounded, four are in a serious condition.
The incident took place in the northeast of the capital on the banks of a canal at about 11:00 pm (2100 GMT)
A security guard, present at the time of the incident said that he had seen a man being chased by two other people, trying to stop him from assaulting anyone else. By that time, he had already managed assaulting few people in that area. The security guard was on his duty at one of two cinemas on either side of the Bassin de la Villette, part of the Canal de l'Ourcq.
"He had an iron bar in his hand which he threw at the men chasing him, then he took out a knife," said that security guard to AFP.
On more eyewitness, 28-year-old Youssef Najah, said that as he was walking along the canal near a bowling green, he saw a man running and he was even holding a knife about 0-11 inches (25-30 cm1) long.
Najah also added, "There were around 20 people chasing him. They started throwing Petanque balls at him." Najah was referring to the sport popular in France also known as boules.
Najah also said, "Around four or five balls hit him in the head, but they weren't able to stop him. The attacker then dived into an alleyway, where the man tried to hide behind two British tourists. We said to them to watch out, he has a knife. But they didn't react."
According to judicial sources, a police investigation team is asked to probe the matter for attempted murder.  An Afghan national has been arrested in connection with this incident by the French Police.
If reports are to be believed, the attacker targeted random persons on the street. The French police stated that the man had initially stabbed two men and a woman near the MK2 theatre. They have dismissed any terrorist group's involvement at this stage.
As quoted in the Le Parisien newpaper, of the two British tourists wounded, one was stabbed in the haed while the other suffered a chest injury.
Also read: Former US President Barack Obama says Donald Trump is a symptom not cause