Passenger detected with high temperature on first flight to Kolkata
Passenger detected with high temperature on first flight to Kolkata, taken to quarantine centre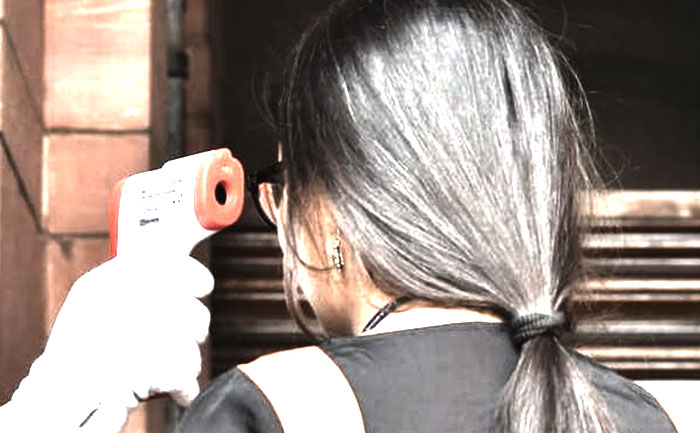 Two months after it shut down, International Airport in Kolkata reopened Kolkata today. The Netaji Subhash Chandra Bose airport that was ravaged by cyclone Amphan started with scaled-down flights. The state government had called for the postponement of flight operations till Thursday. They had also asked for flights scaled down to just 11 arrivals and 11 departures instead of the usual 150.
A male passenger arrived at Kolkata's Netaji Subhas Chandra Bose International (NSCBI) Airport on the first flight from Delhi. He was detected with high fever and soon escorted to the nearest quarantine centre at Rajarhat.
As reported by sources to TOI, "One of the passengers who arrived from Delhi by an AirAsia flight had a high temperature. He was asked to wait in an isolation chamber along with two relatives. They were given PPE kits and taken to a quarantine facility in an ambulance. The ambulance was escorted by the police No sooner did they leave the airport staff disinfected the isolation chamber."
At the NSCBI airport in Kolkata, 11 flights arrived with 1,745 passengers and another 11 departed, carrying 1,214 passengers. There were five IndiGo, two Spicejet and one Air India, AirAsia, and Vistara along with AI subsidiary Alliance Air. The first flight from Kolkata left for Guhawati at 6.05 am with 40 passengers. While another 122 passengers arrived from New Delhi on Thursday morning.
An official at the airport said a contact-less procedure with the least possible surface touch was provided to passengers. This was from the time of entering the terminal building till boarding their flight, as per the guidelines.
Also Read: Kolkata airport resumes flight ops in West Bengal after 2 months