Paul Pogba needs to stop showboating: Man United manager Ole Solskjaer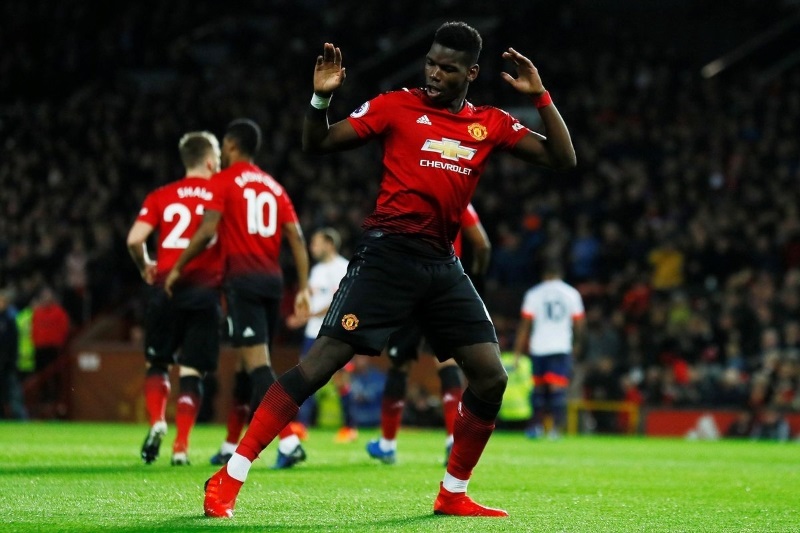 Manchester United interim manager Ole Gunnar Solskjaer feels Paul Pogba needs doesn't need to showboat to prove how good he is after the Frenchman had scored a brace for the second straight game in the Premier League
The World Cup-winning midfielder scored two and set up Romelu Lukaku in the 4-1 victory against Bournemouth at Old Trafford to hand Solskjaer a perfect start with three wins in three games. He could have even got a hat-trick had the woodwork not interrupted when he beat Asmir Begovic with a powerful shot.
"That is a top, top performance from a midfielder," Solskjaer told the reporters after the match. "It's work rate, headers, winning tackles, no showboating and it's touch, pass, move and he's at his best when he plays that game."
"There was maybe one flick he could have done better with, but not a lot else he could have done."
Also read: Premier League: Paul Pogba scores a brace as Manchester United makes it three wins in three
In the three matches since Jose Mourinho departed, United have scored 12 goals in three games winning all three, which makes the Norwegian interim manager only the third Red Devils coach after Sir Matt Busby and Mourinho to win his first three league games.
Pogba especially has been at the top of his performance, netting four times and assisting six more in three games after being left out of the playing XI for three consecutive games under the previous manager.
"We are Manchester United and we need to be at the top of the league, it is just a reaction of all of the players and everyone is enjoying themselves, said Pogba.
"It is different, we still won games with the old manager but it is just a different style of playing, we are more offensive and we are creating more chances and that is how we want to play.
"I always want to do more, but I want to play for the team and play simple. We needed the win and we had a great performance as well. We are coming back, and there is still a long way to go, but to finish the year like that is beautiful, he added.
United are sixth at the point standings, eight behind Chelsea who occupy the final Champions League qualification place after 20 rounds of matches.