Peaky Blinders: Makers pay tribute to Helen McCrory with iIllustrated clapperboard
The crew of 'Peaky Blinders' paid a tribute to Helen McCrory with a clapperboard that featured her image on it.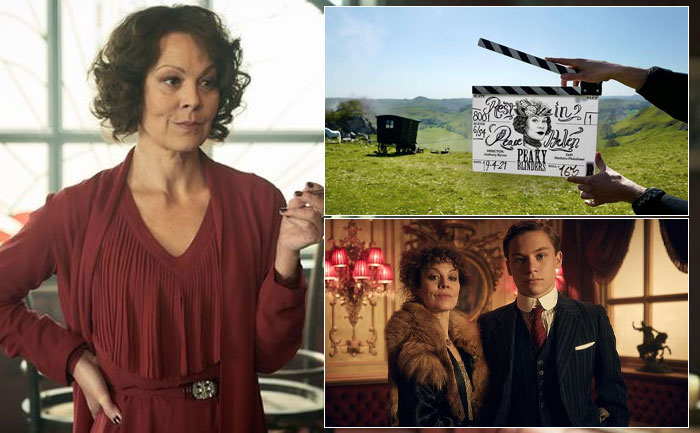 On April 16, Helen McCrory passed away at her residence in London after battling cancer. She was best known for playing Polly Gray in the British period crime drama television series, 'Peaky Blinders.' The actress's demise was announced by her husband  Damian Lewis and it came as a shock to many people.
On 18 January 2021, the makers announced that they have begun the shooting of the sixth season of the show. Three days after Helen's demise, the cast and crew of the show paid a lovely tribute to the late actress with a clapperboard that featured her image on it.
'Peaky Blinders' season 6 director Anthony Byrne shared the picture on his Instagram handle and penned a long caption that read as: "Today was beautiful and strange and sad and surreal. We found ourselves in the most beautiful environment. The sun beating down on us and it felt ok. It was incredible but not surprising to read the many tributes and articles dedicated to Helen over the weekend.
This is our 'A' camera board and Polly Gray is always in front of our cameras. This board was designed by @lo_marie_s a super talented tattoo artist in Manchester. It has meant a huge amount to me and the crew on Peaky to have an image of Helen on set with us everyday. Thanks to @francesca.caterina for marking up the clapper board like that. @peakyblindersofficial #peakyblinders #peakyblindersedit #peakyblindersofficial #peaky #peakyblindersquotes @ofycm #peaky#peakyfuckingblinders @leicauk #byorderofthepeakyblinders #helenmccrory #pollygray," he captioned.
Check it out:
Stay tuned to The Live Mirror for more updates.
ALSO READ: 'Peaky Blinders' Actor Helen McCrory Passes Away At 52