Persona 5 Exam Answers: How To Top In School Exam & Quiz Questions
Get Top Of The Class In Persona 5?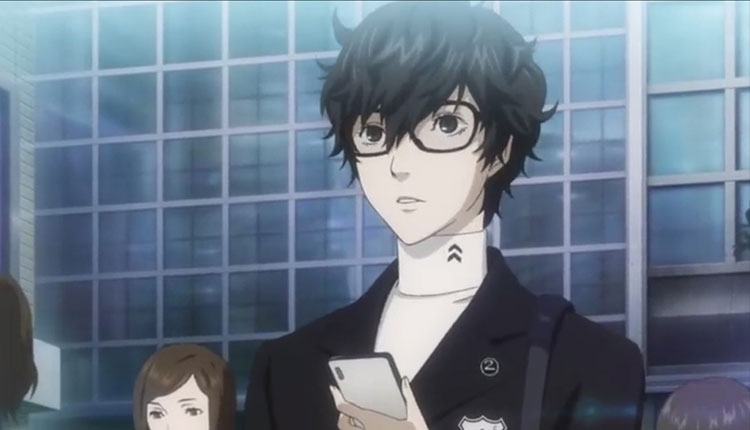 In Persona 5 you will have to attend school at any cost and answer several general knowledge questions thrown your way. Yes, sometimes it becomes difficult for people to answer Persona 5 questions while playing the game. Now, you don't need to worry anymore as we have shortlisted several Persona 5 quiz answers that will help you during the game. It is to be noted that questions for Persona 5 are broadly divided into two types. The questions will be asked either by a teacher or will be a part of an exam.
The questions asked by a teacher are prone to increase your general knowledge. It is to be noted that some of the questions asked by a teacher in Persona 5 might be difficult to answer as it often requires having good knowledge about the history of Japan. But there are questions which you may get asked during Persona 5 test will be very simple and easy.
What you just need to do is to perform better in Persona 5 exams and your Charisma statistics will automatically increase. Following that, you can also talk to Sojiro at Cafe Leblanc after getting a good grade and he'll give you a reward. Keeping in mind, we have brought a list of Persona 5 questions and their answers.
How to ace school exam and class quiz questions in Persona 5?
If you are looking for the right answers and wants to be a topper in Persona 5 class, you will have to fulfil these two requirements.
You will have to answers all the question wisely and correctly.
You should have in-depth knowledge about the history of Japan or general knowledge. We know this is not a cup of tea for your first exam or even second or third time.
Here is a list of Persona 5 Exam and Test Answers
Persona 5 April Exam Answer
April 12th: Logic
April 19th: C
April 23rd: Singing
April 25th: Knowing your actions are wrong, Conviction that you're right
April 27th: Four
April 30th: Wonder, Child, A prodigy
Persona 5 May Test Answers
May 7th: A femme fatale
May 10th: Minamoto no Yoshitsune
Exams will begin from May 11th
May 11th:
Question 1: An optical illusion
Question 2 (essay): Visual information, Brain, They have different cognitions
May 12th:
Question 1: Magistrate's patronage
Question 2: The name of a sum of currency
May 13th:
Question 1: Ignorance
Question 2: Four
May (continued)
May 16th: Van Gogh
May 21st: The silver ratio
May 23rd: "Together" and "senses"
May 26th: Arsene Lupin, Gentleman Burglar
May 30th: William Kidd
Persona 5 June Exam Answer
June 4th: They were brightly coloured
June 7th: Hermit crab
June 8th: Dreams
June 11th: Three Olympic-sized pools
June 13th: The Government
June 15th: It'll change colour
June 23rd: Pope Joan
June 27th: Heavy rain
June 29th: Gold
Persona 5 July Quiz  Answers
July 1st: Baozi
July 4th: Someone pretentious said so
July 7th: Soumen
July 8th: They have the same flavor
July 9th: 180 degrees
July 11th: Luciferin
July 12th: Ishikawa Goemon
Exams starting July 13th
July 13th:
Question 1: Nouveau riche
Question 2 (essay): Gentleman thief, Toyotomi Hideyoshi, He was boiled alive
July 14th:
Question 1: It's not related to crabs
Question 2: Television
July 15th:
Question 1: B4-size paper
Question 2: Together, Senses
Persona 5 September Test  Answers
September 3rd: Nothing
September 5th: Chronostasis
September 14th: The 19th century
September 17th: A cat
September 21st: Czechoslovakia
September 24th: So it shows up well on TV
September 28th: Phantom, Vibration, Syndrome
September 29th: Fishermen of Nagaragawa
Persona 5 October Quiz  Answers
October 3rd: Three watermelons in the sun
October 6th: Guillotine
October 11th: A
Exams starting October 17th
October 17th:
Question 1: Name of the one who proposed it
Question 2 (essay): A doctor, It could execute people quickly
October 18th:
Question 1: It has 32 faces
Question 2: Slave labor
October 19th:
Question 1: Phantom Vibration Syndrome
Question 2: The Imperial Household Agency
October (continued)
October 22nd: Five
October 24th: It's meaningless
Persona 5 November Quiz  Answers
November 2nd: Thieves' Cant
November 4th: The Holy Grail
November 8th: Zero
November 10th: An eye
November 12th: It's heavily processed
November 15th: They put makeup on him
November 17th: B
November 18th: The Summit of Mt. Fuji
Persona 5 December Test  Answers
Exams starting December 20th
December 20th:
Question 1: D
Question 2 (essay): Not their real voice, They speak the same, Supplement the voice
December 21st:
Question 1: Hearts
Question 2: It includes a number
December 22nd:
Question 1: Japan
Question 2: Dreadnought
Want to Start New Game+ in Persona 5? Check our Guide on Persona 5 Tips, Tricks and Cheats.