Bhuvan Bam Says 'Titu Talks' Is Sasta Version Of Karan Johar's Koffee with Karan
Yes, Shah Rukh was the first quest at Titu Talks, which is being hosted by Bhuvan Bam. The second guest of the show was an adult film star, who enjoys huge popularity among Indian people, Johnny Sins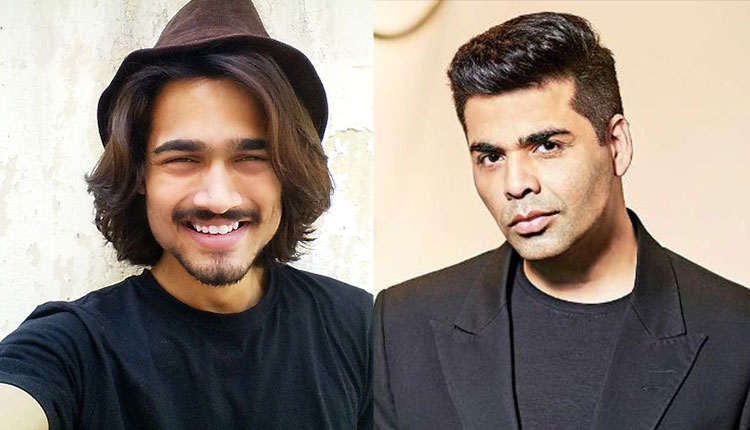 Internet sensation, Bhuvan Bam, who is popularly known for his YouTube Channel 'BB Ki Vines' was among the few YouTube stars who paint the town red in YouTube FanFest 2019, where he got ace filmmaker Karan Johar as a guest. Speaking about his chat show Titu Talk,  in an interview with the Indian Express, Bhuvan Bam said that it is like a sasta version of Karan Johar's chat show Koffee With Karan.
If you are one of Bhuvan Bam's subscribers or follow him on YouTube, you must be aware of Titu Talks, whose first guest was none other than Bollywood superstar Shah Rukh Khan. Yes, Shah Rukh was the first quest at Titu Talks show. The second guest of the show was an adult film star, Johnny Sins, who enjoys huge popularity among Indian people.
Watch: Shah Rukh Khan At Bhuvan Bam's Chat Show Titu Talks

When he was asked about his experience with Shah Rukh, he told the publication, "Starting my chat with SRK sir was one such dream. He was so receptive, warm and enjoyed the whole experience. He is witty himself and his reactions complemented the overall script. SRK sir has set an example that if he can take jokes on himself, anyone can too."
Speaking about adult star Johnny Sins, he said that the picture of Johnny he posted on his Instagram announcing him as a next guest, was one of the most commented pictures on the photo-sharing app ever.
Watch: Johnny Sins At Bhuvan Bam's Chat Show Titu Talks
Speaking about the idea behind his chat show Titu Talks, Bhuvan told the Indian Express, "I had a very simple reason. While BB Ki Vines is doing well, it gives me no scope to collaborate with someone else. Titu mama is famous. The idea of him interviewing celebrities is funny itself. You will see Titu mama getting awkward in front of the guests. Honestly, it is not even a complete chat show. It is actually a very sasta version of Koffee with Karan."
Also Read: Bhuvan Bam Made Bollywood Debut