Petrol And Diesel Price Hiked For Fourth Consecutive Day
Petrol And Diesel Price Hiked For Fourth Consecutive Day. Check Latest Rates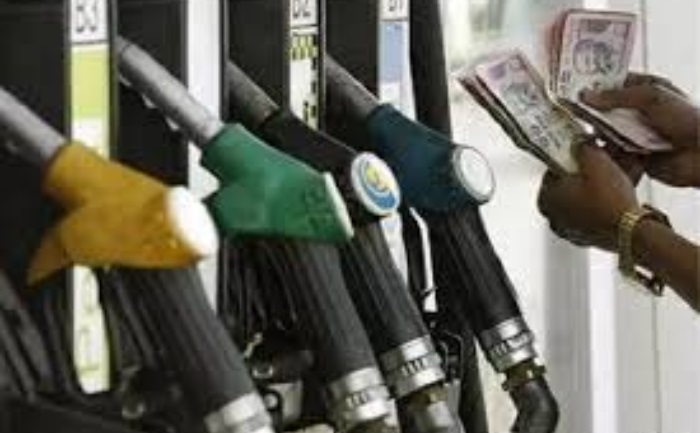 Petrol and diesel prices touched a record high on Sunday. Fuel prices were hiked for the fourth consecutive day across metros. As per the latest hike, Petrol price was raised by 25 paise and diesel by 30 paise a litre, respectively.
As per the price notification of state-owned fuel retailers, The price of petrol in Mumbai touched Rs. 108. 43. Whereas in Delhi it rose to its highest-ever level of ₹102.39 a litre. Diesel now costs ₹90.77 in Delhi and ₹98.48 a litre in Mumbai.
CITY                   PETROL (PER LITRE)             DIESEL (PER LITRE)
DELHI                      Rs 102.39                                Rs 90.77
MUMBAI                 Rs 108. 43                               Rs 98.48
CHENNAI                Rs 100.01                                Rs 95.31
KOLKATA                Rs 103.07                                Rs 93.87
The fuel rates vary from state to state, depending on the incidence of local taxes like a value-added tax (VAT) and freight charges. According to reports, Rajasthan levies the highest VAT in the country. It is followed by Maharashtra and Madhya Pradesh.
The State-owned Indian Oil Corp (IOC), Bharat Petroleum Corp Ltd (BPCL) and Hindustan Petroleum Corp Ltd (HPCL) resumed daily price revisions on September 24. This was after international oil prices neared a three-year high. Global benchmark Brent crude is trading above $78 per barrel.
India is dependent on imports to meet nearly 85 per cent of its oil needs. Therefore benchmarks local fuel rates to international oil prices.
Also Read: Petrol Price Hiked Again, Diesel Stable. Check Latest Rates