Petrol and Diesel Prices Rise For 10th Consecutive Day
Petrol and Diesel Prices Continue To Rise For Tenth Consecutive Day. Check Rates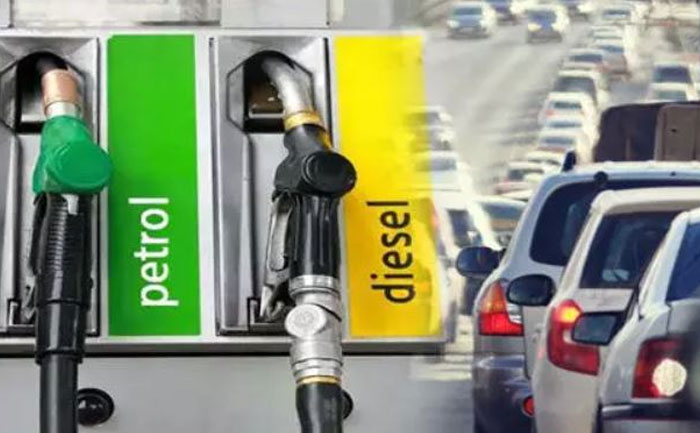 Fuel prices in the country are on fire as Petrol and Diesel prices are on a rise with each passing day. The rates of Petrol and Diesel have risen to a new high on 10th consecutive day. As per price notification of state-owned fuel retailers, Petrol was increased by 34 paise while diesel was raised by 32 paise.
As per Indian Oil Corporation data; The petrol price of non branded petrol costs Rs. 100.49 in Rajasthan's Ganganagar. Whereas in Nagarabandh, Madhya Pradesh, one needs to shell out Rs 100.76 for a litre of petrol.
The increase in fuel prices is ongoing even as India is urging Global Oil Producers to Ease production cuts.
Here is the state-wise rate of Petrol and Diesel:
Mumbai:
Petrol costs Rs 96.32 per litre
Diesel stands at Rs 87.32 per litre
Delhi:
Petrol costs Rs 89.88 per litre
Diesel sells at Rs 80.27 a litre.
Kolkata:
A litre of petrol will cost Rs 78.55
Whereas a litre of diesel stands at Rs 70.84.
Chennai:
Petrol will cost Rs 91.68 per litre
Rs 85.01 per litre of diesel
Bengaluru:
Petrol costs Rs 92.89 per litre
Diesel rate stands at Rs 85.09 a litre.
Hyderabad:
A litre Of Petrol Costs Rs. 93.10
A litre of Diesel Costs Rs.87.20
Fuel prices in India are determined on the basis of international crude oil prices and foreign exchange rates. Central and state taxes also make up for 60 per cent of the retail selling price of petrol and over 54 per cent of diesel.
Also Read: Petrol & Diesel Prices Soar For Eighth Consecutive Day