Pics: Shilpa Shetty & Raj Kundra Bring Home Daughter Samisha
Shilpa Shetty and Raj Kundra bring baby Samisha home. See first pics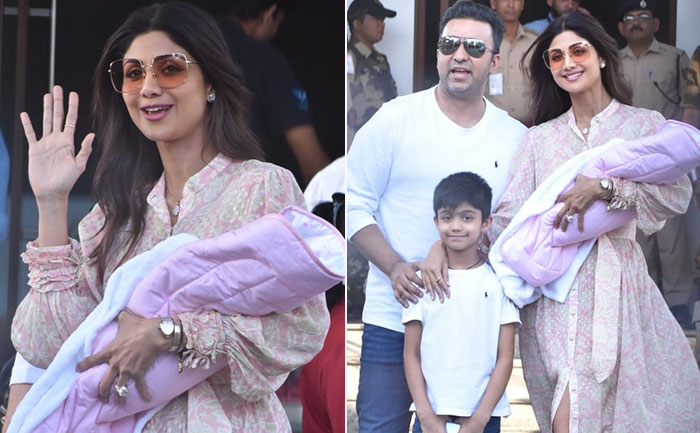 Bollywood actress Shilpa Shetty and her husband Raj Kundra had welcomed their daughter on February 15 through surrogacy. Shilpa took to social media to announce the arrival of their baby girl. She also revealed that the family has named her Samisha Shetty Kundra. Now the couple along with their son Viaan has brought their little princess home.
Shilpa and Raj, along with son Viaan and daughter Samisha, were spotted at the airport in the evening. The couple who were all smiles obliged the paps with the first pictures of their daughter.
Check out the pictures here: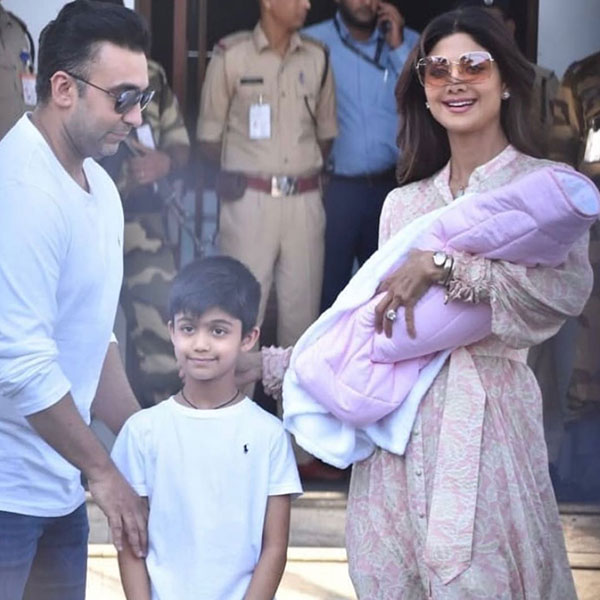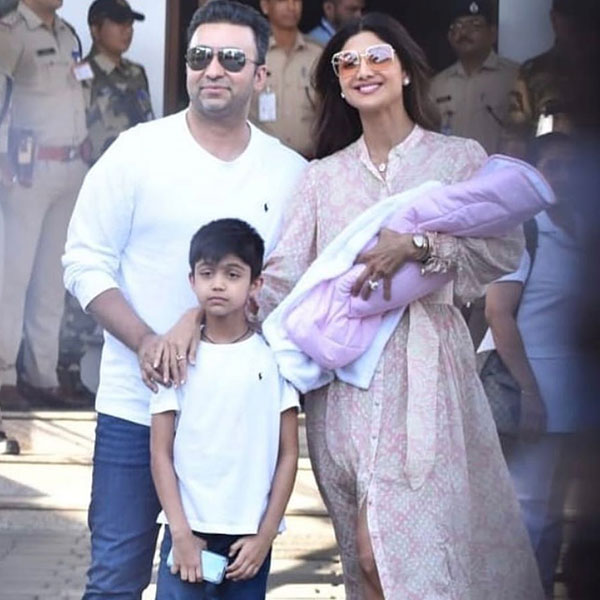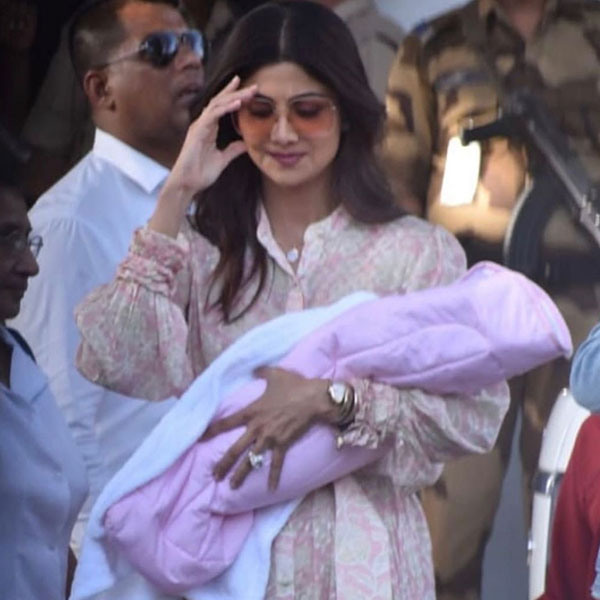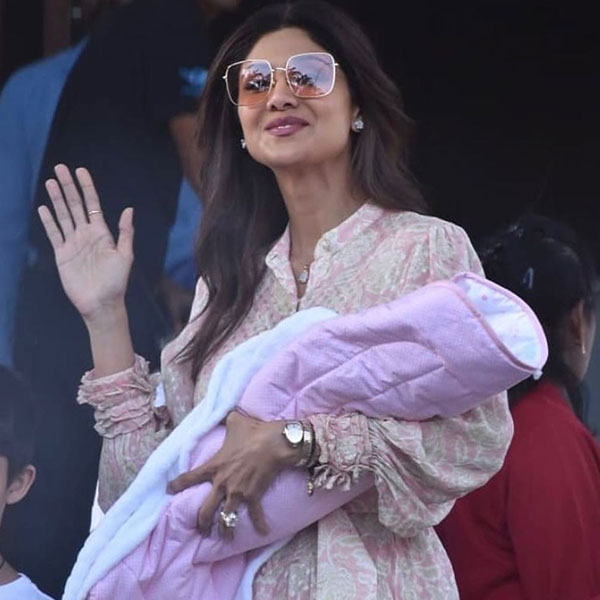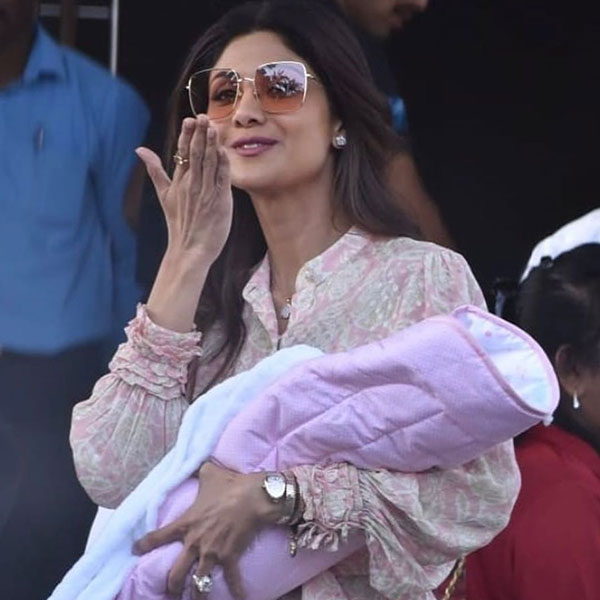 In the pictures, Samisha is seen cradled in her mother's arms with her father and brother standing protectively by their side.
On 21 February, Shilpa took to Instagram to announce the arrival of her baby girl. She shared a photo on Instagram wherein the baby's tiny hands can be seen holding on to Shilpa's finger.
Shilpa had also explained the meaning of Samisha's name, Shilpa further wrote, "'Sa' in Sanskrit is "to have" and 'Misha' in Russian stands for "someone like God". You personify this name – our Goddess Laxmi, and complete our family. Please bestow our angel with all your love and blessings. Ecstatic parents: Raj and Shilpa Shetty Kundra, Overjoyed brother: Viaan-Raj Kundra."
Shilpa Shetty and Raj Kundra married in 2009 and Viaan was born in 2012.
Also Read: Shilpa Shetty, Raj Kundra become parents again, welcome baby girl