Holi 2020: Top 9 Best Places & Ways To Celebrate The Festival Of Colors In India
Holi 2020 will be celebrated across the country on March 21 but in some regions, it varies.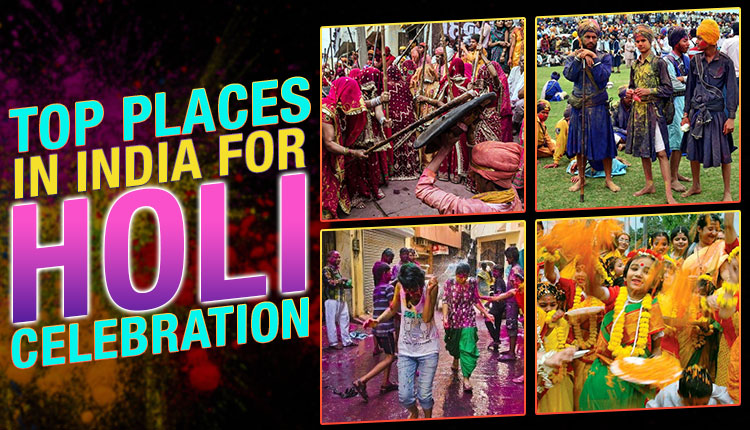 As we all know that our beloved country India is globally known for its diversity. We have dozens of festival to celebrate as per religions, traditions and states. Yes, the latest one is Holi, which is around the corner. For the uninitiated Holi is also known as the festival of colours. In 2020, Holi will be celebrated on March 10 across the country. There are thousands of people are busy searching on Google and curious to know, how Holi is celebrated in different parts of India? In this article, we will cover the top 9 places to celebrate the Holi 2020 in India. (Also Read: Holi 2019: How To Protect Skin, Eyes And Hair From Holi Colours)
Holi 2020: Top 9 Best locations to Celebrate Holi – Festival of Colors
1. Holi in Barsana (Uttar Pradesh)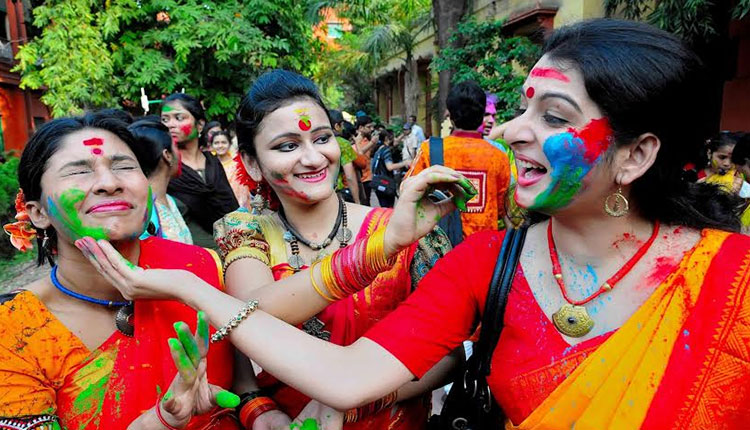 Barsana is a historical town located in Mathura, Uttar Pradesh (India's largest state). It is the Birth Place of Mata Radha and the region of Braj Bhoomi. We are living in the 21st century but this Village still sticks to its tradition of the land, especially when it comes to celebrating festivals like Holi. According to an old tradition in Barsana, women living in the village beat their spouses with a small stick decorated with colourful paper and cloths on Holi.
It is to be noted that the tradition is called Lathmar, which is celebrated almost a week before the actual Holi celebration. Despite having a small area, Barsana has many things to celebrate, two days before Holi celebration they conduct Ladoo. In this custom, people make delicious dishes and share with each other. If you want to enjoy the real colourfull Holi, you should visit Barsana once in a life.
2. Holi in Mathura & Vrindhavan (Uttar Pradesh)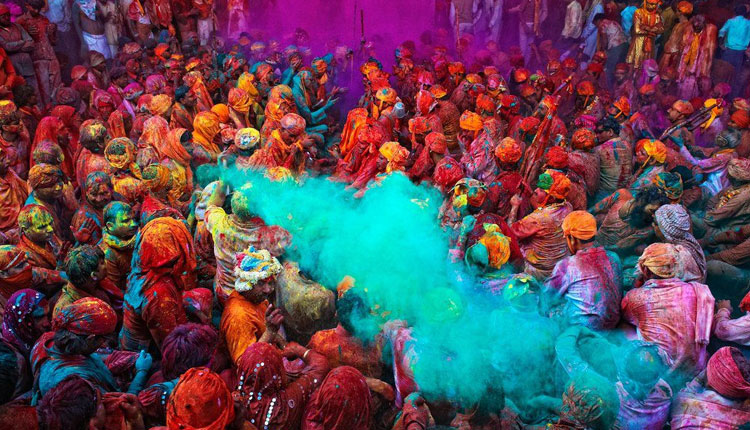 Mathura is a place where Lord Krishna was born. On the occasion of Holi, people belonging to Mathura holds a long procession with Holi Songs (geet), dance and music from a sacred temple to a Holi gate. According to reports, it marks the beginning of Holi celebration in Mathura, which takes place prior to Holi.
Talking about Holi celebration in Brindhavan, one the eve of Holi festival, thousands of people gathered and visit the temple to take part in the Holi of God. Once all people gather at the temple, the priest throws colour on the deity and devotees.
3. Holi in Shantiniketan (West Bengal)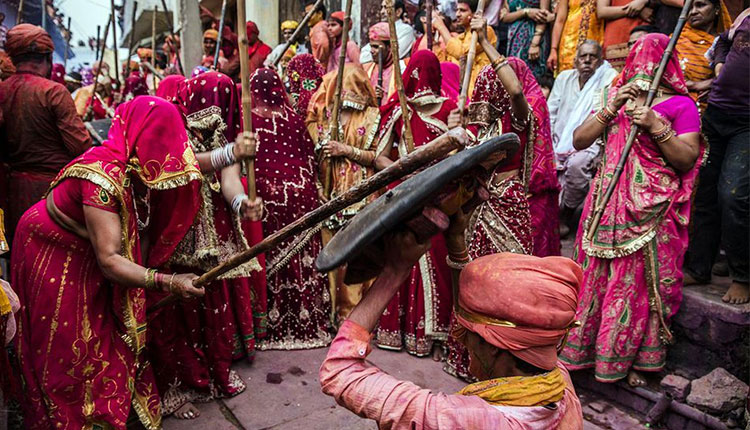 Shantiniketan is a small town located in the Birbhum district of West Bengal. According to reports, Shantiniketan was established by Maharshi Devendranath Tagore and later expanded by his son Rabindranath Tagore. If you love being wet in the colour you must this location on Holi. In this place, Holi is known as Basanta Utsav. Apart from colour throwing customs, you will witness folk dance, puppet shows, music shows and many more things across the city. There is a temple where villagers conduct a special ritual on Holi.
4. Holi in Purulia (West Bengal)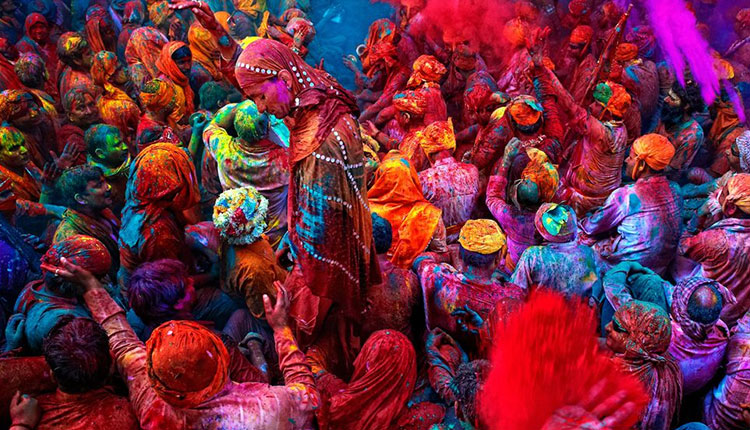 You must be thinking that we have just mentioned a district located in the same state West Bengal and now one more. But, Purulia is totally different when it comes to celebrating Holi. Unlike, Shantiniketan, in Purulia has dozens of reasons to make you laugh, happy. On the occasion of the colour of the festival, people belonging to Purulia host musical concerts at several places. Apart from music concert they also conduct an iconic celebration at Bandhar Deul which is said to be an ancient temple.
According to reports, thousands of people visit the temple every year to enjoy musical performances and enjoy with colours. Apart from the music programme, an open-air theatre is also arranged and people enjoy folk performances.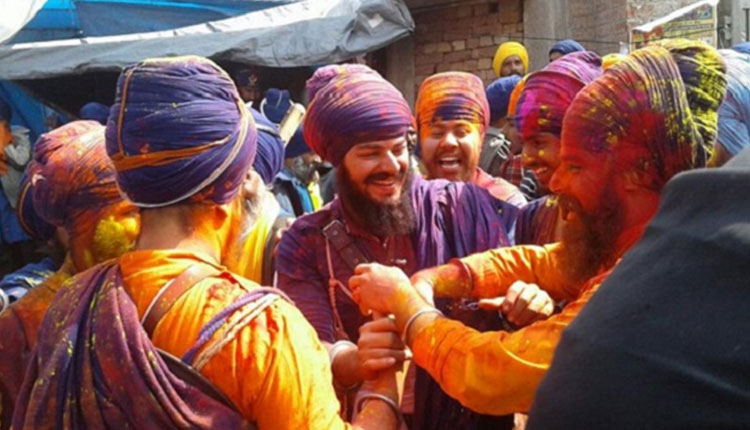 You must be thinking that how Punjab comes under a top place to celebrate Holi as it is dominants by Sikh community. But, do you know that Anandpur Sahib is a place which you should visit once a life to celebrate the colour of the festival. In Anandpur, Holi is not just a one-day festival, its a three-day fair for them. Apart from colour throwing ritual, you will also witness fireworks, music, poetry, dance and martial art performance in Punjab.
6. Holi in Udaipur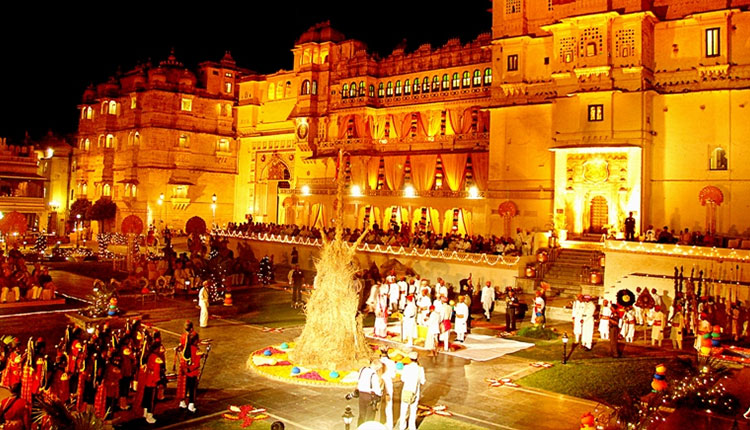 As we all know Udaipur is known for its beauty and five stars hotels, but when it comes to celebrating Holi, Udaipur is also no different. One day before the actual Holi, people in the city conduct a Holika Dahan. It is to be noted that in that ritual families living in the city also take parts in the iconic procession of the celebration. The entire city turns into celebration mode on the occasion of this auspicious day.
Apart from music and dance shows, they also hold a bonfire in the city. At the end of the day, a large puppet of demon Holika is burnt in the fire, recreating a mythical scene, leading to the celebration of Holi. On the day of Holi, buckets of colour waters are thrown at anyone found on the street.
7. Holi in Hampi, Karnataka (South India):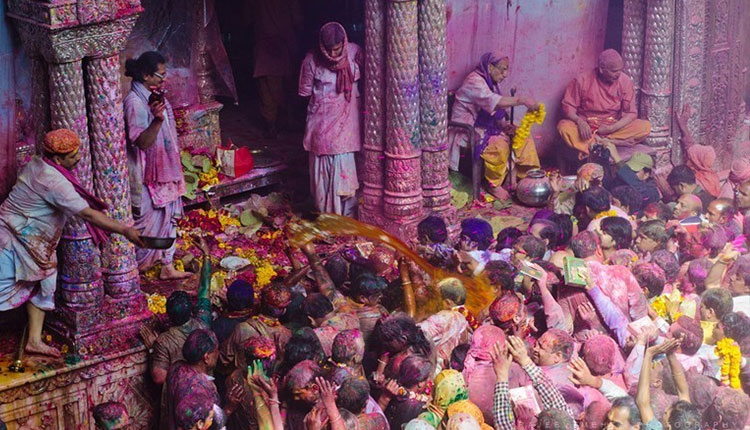 Whenever we talk about the top places for Holi celebration, South Indian location is generally avoided. But, in this article, we will also talk about places in South India where you can have the same feeling. If you in Karnataka, you should head to Hampi on the occasion of Holi, it is mind-blowing. the whole town takes to the street to play Holi in the morning, amid drumming, dancing, and the evocative ruins of the grand Vijayanagar empire. Later on the entire crowd moves to the river to wash all the colour.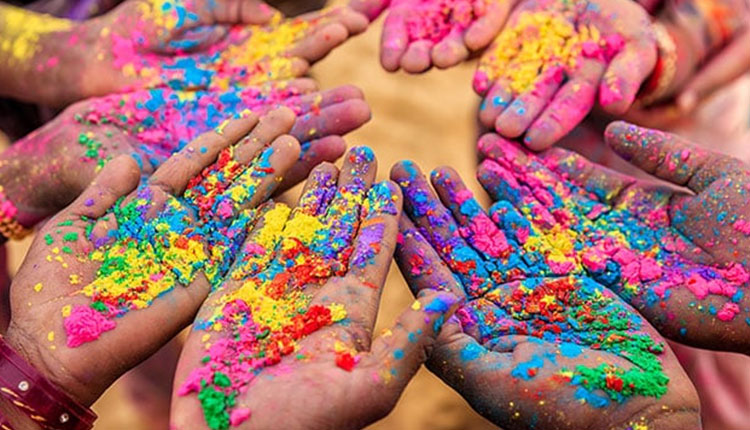 In India, Holi is one of the most awaited festivals, no one wants to spend this festival sitting at home. No matter where you belong or where currently you are. If you are staying near Paharganj, be ready to be covered in colour by shopkeeper and children alike if you come out of the home. If you love the festival of colour you should buy a ticket of Holi Moo Festival (previously the renowned Holi Cow Festival). It is full of funs, almost 40 national and international stage perfromance spread over the different stages. You don't need to worry as they all play eco-friendly Holi along with bhang lassi and lip-smacking street food. If you are really excited to enjoy the Holi 2019 at Holi Moo Festival, you can get more information on their Facebook Book.
9.  Holi in Mumbai: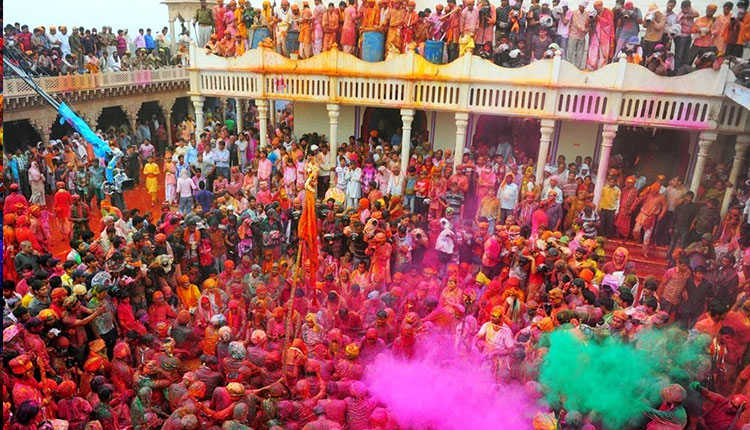 Mumbai, the financial capital of India is known for many reasons including the way Mumbaikars celebrate every festival. In Mumbai, Holi is mostly played in its largest slum area Dharavi, on the occasion of the festival of colour, Reality Tours and Travel will take you on a fascinating tour of the slum, and then to a Holi party that they will be throwing for the community at Dharavi.
If you want to be a part of Holi celebration in Dharavi which is full of music and dance. You will have to spend almost Rs 1,400 per person. It is to be noted that 80% of earned are devoted to helping the people of Dharavi.
When Holi is celebrated in India in 2020?
Holi is one of the much-awaited festivals of India that are celebrated in various regions of India. Holi 2020 will be celebrated across the country on March 21 but in some regions, it varies.