Best places to visit in Shimla this winter
Travel to Snow Capital of India this winter and let it surprise you with its tourist attraction.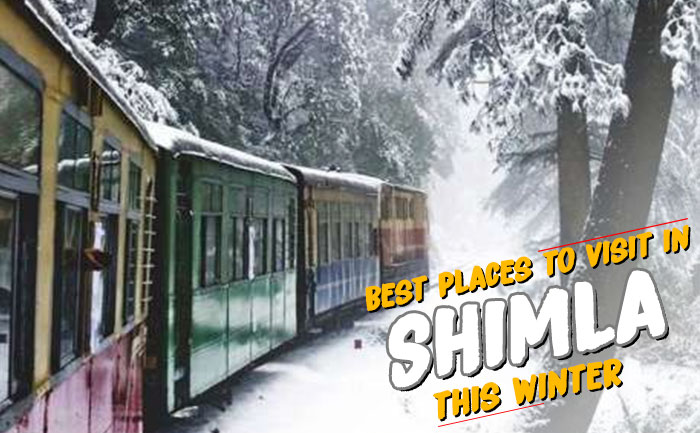 Welcome to the snowy paradise of India. Once a summer capital of British India, now a major tourist attraction. Shimla comes to the rescue when the calendar is about to run out of last few months. This year is about to end soon and you must be wondering what to do before New Year arrives. This winter escape to a dreamland by visiting Shimla. Shimla is the right place for you to have a wonderful time for few days.
Shimla serves as an ideal location for Christmas holidays, weekend getaway, honeymoon destination, college trips. It doesn't ask for lump sum of money to spend on your holidays. You needn't worry about the travel expenses. Most of all, it's like visiting Switzerland during winters as the snow covers all the places. You don't have to visit Europe for a white Christmas. White Christmas and Switzerland are waiting for you right in the queen of hill stations.
Here are the best places to visit Shimla this winter that will enchant you for a long time
1
Kufri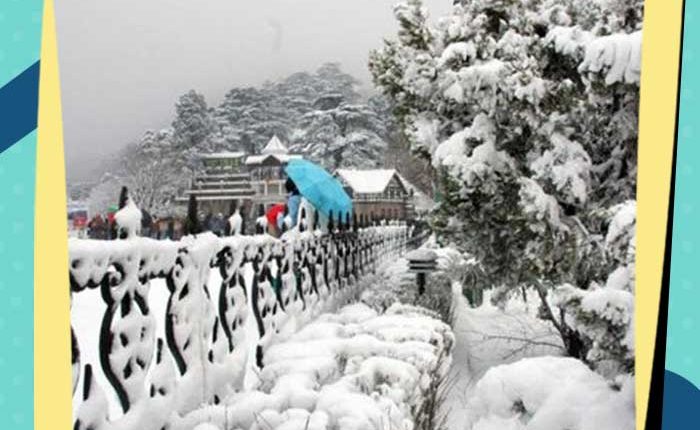 Kufri is not just a small hill station. It is a winter wonderland when the snow covers the whole surroundings and bewitch the tourists. It is famously known as Switzerland of the east. Always dreamt of skiing or hiking? This is the perfect place for you to fulfill all your wishes. The snow-clad hills will be the accurate spot for you to try skiing or hiking. Get set ready! It is going to be an epic adventure. A thing to remember before you leave your resort or hotel that Kufri is located 19 kms from Shimla. So before you leave, take note of the time by booking a taxi or know where nearby bus stand is so that you reach in time.
2
Jakhoo Hill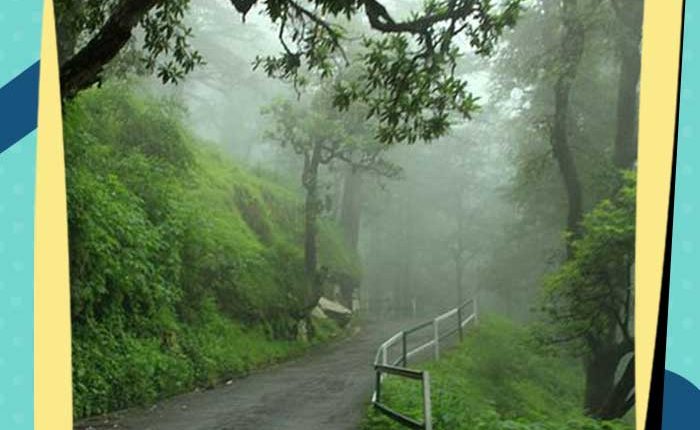 Jakhoo hill is highest peak in shimla and known for one of the best places to visit in Shimla. The most famous tourist attraction of this place is Jakhoo temple. The temple is dedicated to god Hanuman. Besides, there are also some statues of Hanuman that has been lately instilled. One of the most ancient temples in Shimla. The temple has mythological significance. In the epic Ramayana, it was this place where Hanuman had stopped for a while to rest while he was finding the Sanjeevni booti to revive Lakhshmana. You can as well rest here for a while and enjoy the scenery before heading downtown and from the hustle bustle of Shimla. Here again, do leave in time from your resort. It could take about 20-25 minutes from Shimla to the temple by walk, for transportation like bus or taxi timings may vary according to the traffic.
3
Chail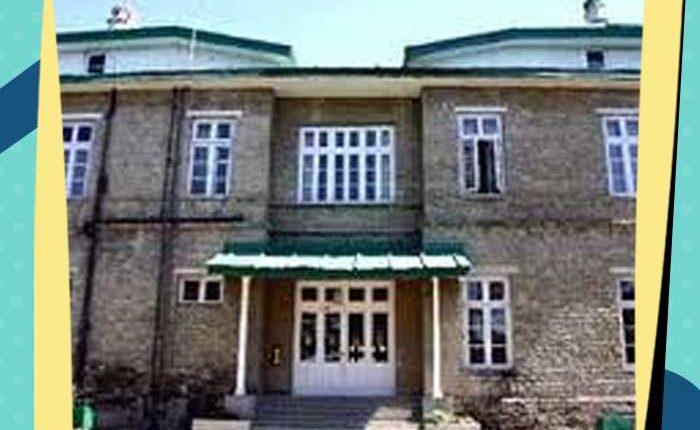 Remember 3 idiots? One of the scenes in the film was shot in the interiors of the Chail Palace. Chail Palace is in Chail. The palace known for its exquisite architecture. It also has the highest cricket pitch in the world. During the British rule, the palace was built by Maharaja of Patiala as a summer retreat. As it is a hill station, it offers delightful scenery of the view from above. The most common trees are deodar around the place. Chail is a beautiful place as it is surrounded with fir and pine trees. The forest around the hilly regions makes the most attractive location to visit. Tourists who visit Shimla also visit Chail as there are facilities for camping and hiking available there.
4
Mall Road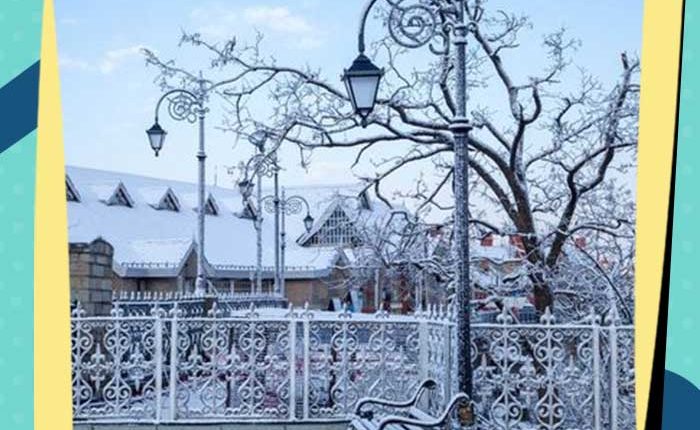 The mall road was built during British rule. A main street in the city of Shimla. It constitutes of cafes, restaurants, showrooms, shops and some department stores. You'll also find some local handmade designs if you are looking for one especially woolen clothes as Shimla mostly witnesses every year a heavy, subsequent snowfall during winters. The length of visit usually takes an hour. The best visiting time is during evening when all the street lights are lit. You'll be star struck as you walk down the glittering lights of the stretch of road.
5
Christ Church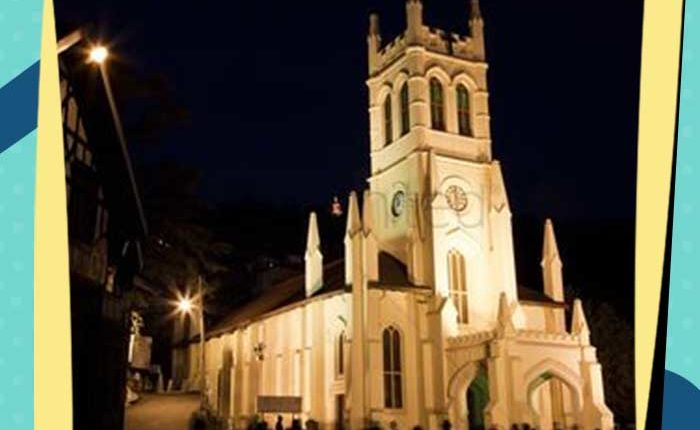 This is the best place to visit in Shimla and also one of the most famous tourist attractions as well. Christ Church is the oldest church and has a historical and religious importance. If you want to know how Christianity was during the colonial time, this is the right place to get into the depths of knowledge and get all your queries answered. Do visit a church prayer to get most out of the experience. It is free of cost so you don't have to worry about the fee although look out for timings which is 8 a.m to 6 p.m. The distance from the bus stand would take about 6 k.m. If you are thinking to ride in one.
6
Toy Train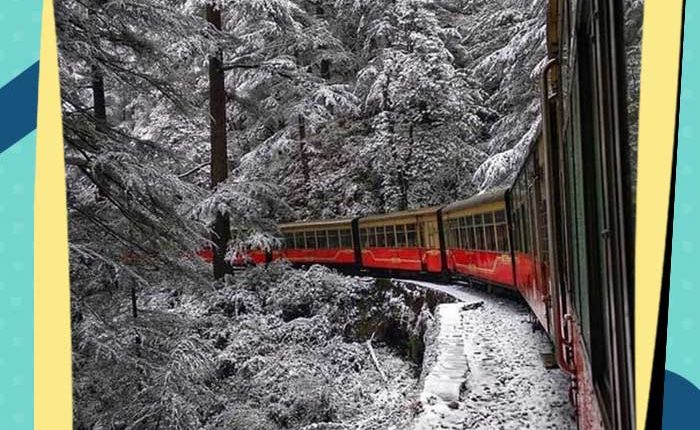 The toy train in shimla is a UNESCO World Heritage Site. So this is something you definitely mustn't forget to experience. Aboard on the Kalka- Shimla toy train and relinquish the most exciting journey of your life. The train traverses the route starting from Kalka to Shimla. The train covers eighteen stations namely Kalka, Taksal, Gumman, Koti, Sonwara, Dharampur, Kumarhati Dagshai, Barog, Solan, Salogra, Kandaghat, Kanoh, Kathleeghat, Shoghi, Taradevi, Jotogh, Summer Hill, and last station Shimla. Exhausted, are you? Don't you worry reading may be tiring but when you have the real experience of this train journey you will remember it for the rest of your life. The fresh breeze blowing in your face, the pleasant views before you will only mesmerize you more. For refreshments, you will find tea and snack stalls so hunger is not something you should be worried about. This is going to be the best train journey you will ever have.
7
Himalayan Bird Park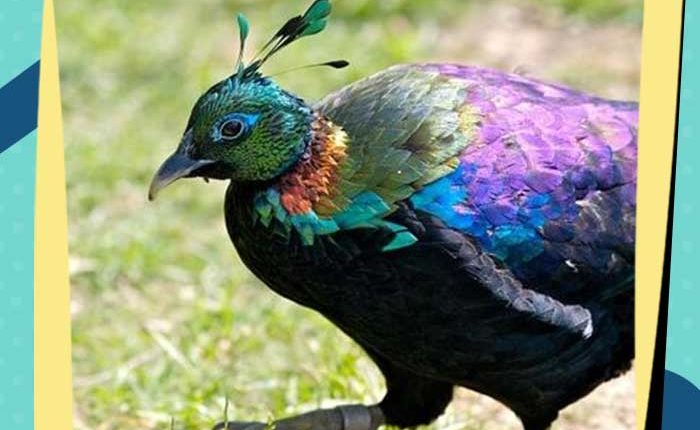 This park is one of the best places to visit. You will find an array of rare, unique plants and exotic birds. One of the best part is there is a native bird of in the park that is like symbolic to the Himachal pradesh. Monal Pheasant. You will stand in awe looking at the bird once and for all. The visit could take about an hour but it entirely depends on your interest. The distance is about 2.3 kilometers so that wouldn't be that far away from where you would be staying.
8
Johnie's Wax Museum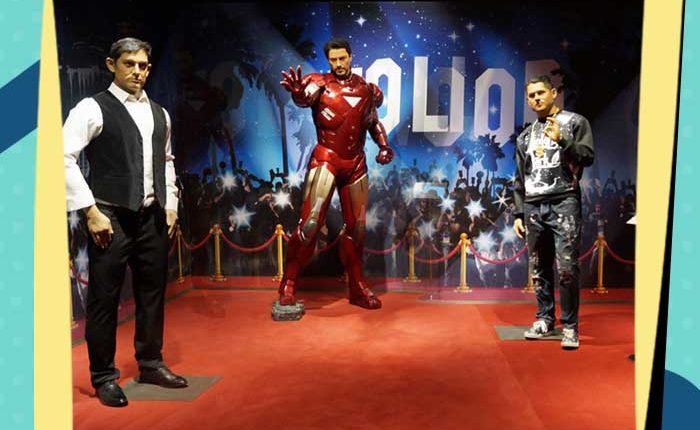 Need a feeling like you are in Madame Tussauds London? Check out Johnie's Wax Museum. It has wax figures of national and international stars. A great, fun amusement for children. A must visit for family and friends. You could also get a wax replica of your hand if you are lucky enough to visit this place. Here again, look out for tourist timings which is 10 a.m- 10 p.m.
9
Viceregal Lodge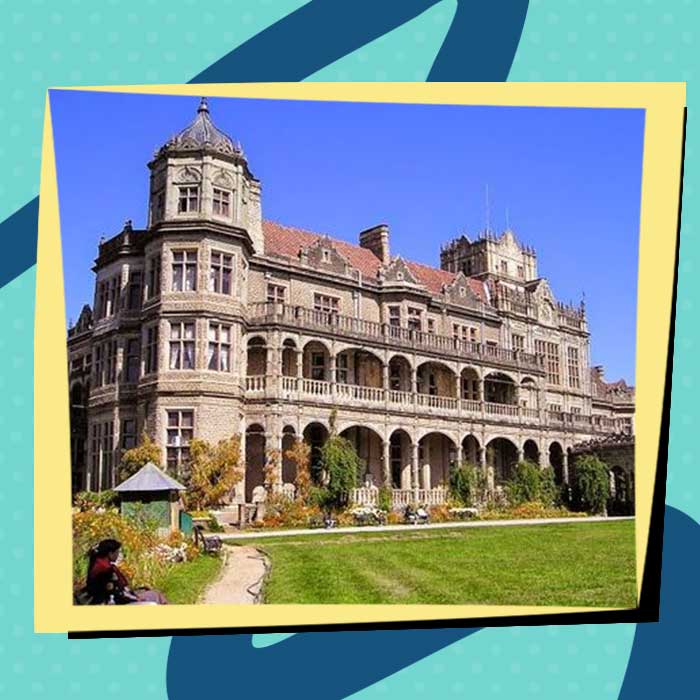 This lodge has an architectural and historical significance. Once upon a time a summer residence of an Indian Viceroy, now a university complex.  It would take about half day tour or so not more than that but it depends on your curiosity and interest in how much you want to spend your time. You get to see an impressive landscape as it is the second highest point in entire Shimla after Jakoo Hill. As part of tour you will get to see a few state rooms. The visiting time is 10:30 a.m. to 5 p.m.
10
Shaily Peak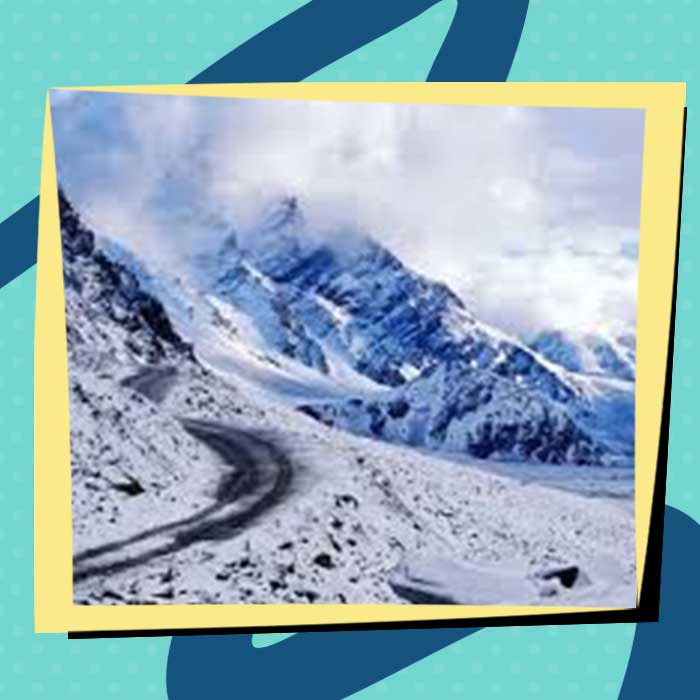 Grand valley, lush surroundings, magical snow, and a long walk till you reach the highest peak from where you can see and see feel like you are at the top of the world. The location of this place is near Mahakali. There's also option to get a pony ride if you don't want to walk anymore. It might be far away from where you may be staying, so plan the trip along with it.
Also Read: World Tourism Day 2019: Top 10 Best Places In The World To Take A Selfie