Path of Exile Free PS4 Download – Find How To Get Infernal Skull Helmet & Fire Frog Pet
Popular Path of Exile Action RPG Game Finally Launched on PS4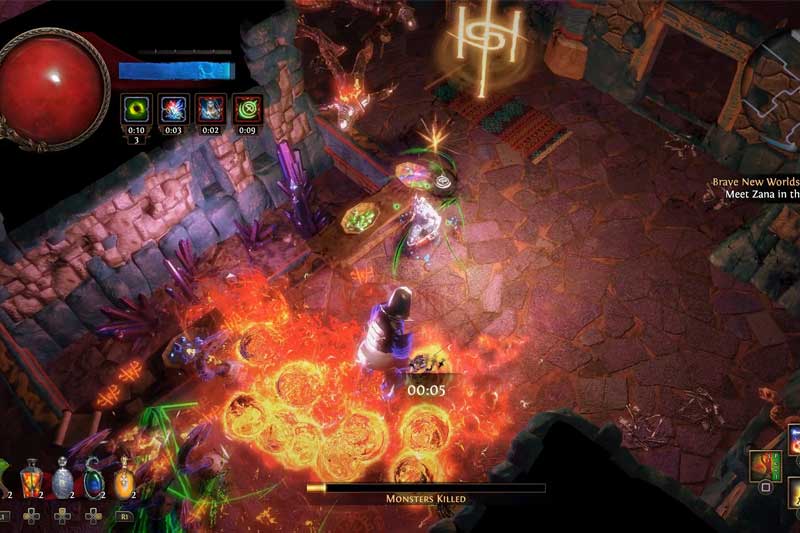 Action RPG Game Path of Exile which came on PC in the year 2013 is now launched for PS4. It is a free to play game with positive reviews on steam, will now entertain PS4 users. It is an online game that requires an account to play. Standard edition and PlayStation Plus Bundle features single players and network player between two to six for multiplayer sessions.
Path of Exile PS4 Download size is between 9 to 10GB. As per its official requirement, you need atleast 15GB of free space. The download has started, you can visit the PS Store and search the game title to begin the download.
We've officially launched Path of Exile on PlayStation 4 and are happy to welcome more gamers to the community! https://t.co/Zo8BmwWK87 pic.twitter.com/1YQfWYJMFq

— Path of Exile (@pathofexile) March 26, 2019
PlayStation Plus Bundle brings some additional feature, it gifts Infernal Skull helmet skin and a Fire Frog pet. Those who loved Diablo will find Path of Exile an interesting game to test. It is designed around strong online item economy, character customization, competitive pvp and ladder races. It is completely free without any pay to win model.
Every month PS4 Plus subscriber gets a chance to play two free games, last month it was Call of Duty Modern Warfare and The Witness. The list for April has not yet announced. Path of Exile is Free to Play so there will be two different games coming up.