PM Modi attacks Gandhis, says wait for AgustaWestland middleman to spill secrets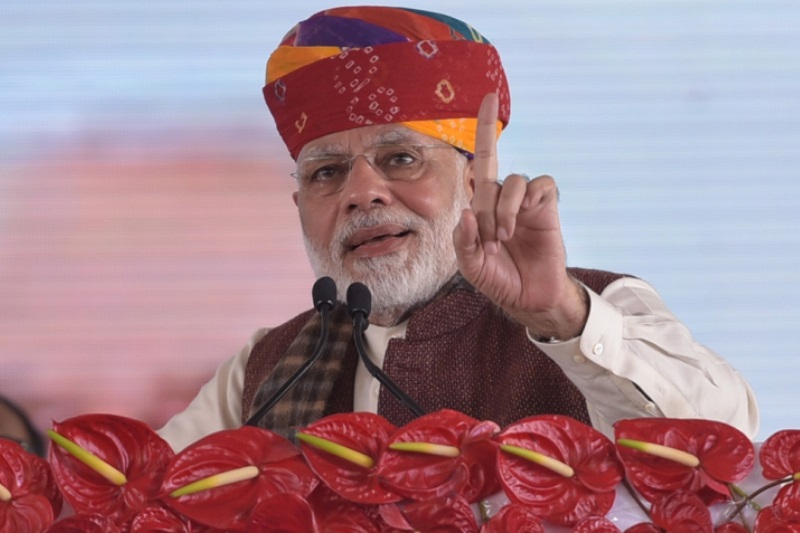 Prime Minister Narendra Modi on Wednesday targeted the Congress party and Gandhis over the extradition of Christian Michel, the alleged middleman in the AgustaWestland chopper deal who was brought to New Delhi on Tuesday night.
While addressing a huge public meeting in Rajasthan's Sumerpur, PM Modi said "The VVIP helicopter scam took place during the UPA rule. We investigated the scam after coming to power and caught one of the accused. You must have read in the papers that the government has got him extradited from from Dubai. Who knows what secrets will tumble out once he starts talking?"
In a fresh attack at Congress president Rahul Gandhi, PM Modi said, "He did not even know the name of a very popular farmer and jat leader in Congress, late Kumbharam ji. He called him 'Kumbhakaran'. You can imagine what such people will do when in power."
PM Modi also said that it was Congress which created so many divisions in society in the last 70 years. "How can they work in the interest of the people? First, give an account of these 70 years, then ask about 4.5 years from us," he added.
Taking a jibe at Congress president Rahul Gandhi, who he refers to as naamdar, the Prime Minister said, "They have already started making excuses, they are trying to find any possible logic so the responsibility of defeat does not lie on naamdar's shoulders."
Referring to the IT cases be reopened against Sonia and Rahul Gandhi, PM Modi said, that his government had scored a win thanks to the courage of a 'chaiwala'. "Now I will see how you escape… Look at the courage of a 'chaiwala' who took those running country for four generations to the court's door," PM Modi noted. "Let's see how far this goes," he said.
In the end, PM Modi said eople were clearly in favour of the BJP in the desert state and it would once again form a government. "The public has decided. Now it is our job to win every booth in Rajasthan. Our mantra should be 'mera polling booth, sabse mazboot'," he concluded.
Importantly, the Assembly elections in Rajasthan will take place on December 7 and the results will be announced on December 11, along with four other states.
Also Read: Rajasthan Assembly elections: Correcting Congress mistakes was my destiny, says PM Modi