Barcelona coach Ernesto Valverde unhappy with Lionel Messi's fifth-place finish in Ballon d'Or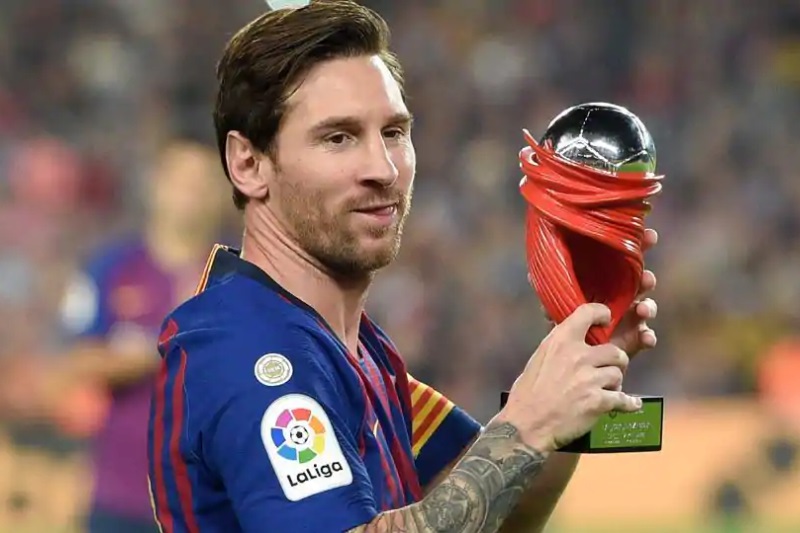 Barcelona head coach Ernesto Valverde wasn't quite pleased with the idea of Lionel Messi finishing fifth in this year's Ballon d'Or award on Tuesday.
The top prize was bagged by Croatia and Real Madrid midfielder Luka Modric who was handed the award in Paris. Modric won the Champions League with Real Madrid and was also named player of the tournament in the World Cup in Russia earlier this year.
His victory in the Ballon d'Or thus ends a 10-year duopoly by Cristiano Ronaldo and Lionel Messi over the award who have won the five times each. Ronaldo, currently plying his trade for Juventus in the Italian league Serie A after moving to the Turin giants in the summer transfer window.
"I will not get into discussing the inconsistencies of the prize," said Valverde in his interaction with reporters.
"We congratulate Modric for winning the Ballon d'Or but Messi being in fifth place is absurd," he added.
Also read: Luka Modric wins 2018 Ballon d'Or to end the Lionel Messi and Cristiano Ronaldo era
Messi had led Barcelona to the La Liga and the Copa Del Rey titles last year but had failed to inspire Argentina beyond the last-16 stage where they were beaten by eventual champions France. Messi who had scored 34 goals in top-flight football last season had also won the European Golden Shoe for the fifth time.
Modric ended with 753 points and was followed by Ronaldo with 476 points. The Portuguese star is currently plying his trade for Juventus following his move to Serie A in this transfer window. Atletico Madrid's Antoine Griezmann finished with 414 points and was followed by French wonderkid Kylian Mbappe with 347 points.
Messi had got 280 points.
Barcelona would play against Cultural Leonese on Wednesday in the return fixture of the Copa Del Rey round of 32 match. The La Liga giants, who wouldn't have Messi in the squad for the match already have a 1-0 lead.