PM Modi Warns Mamata Banerjee; Says, "It Would Be difficult For Her To Survive"
PM Modi warns Mamata Banerjee and says "Your 40 Lawmakers Are In Touch With Me"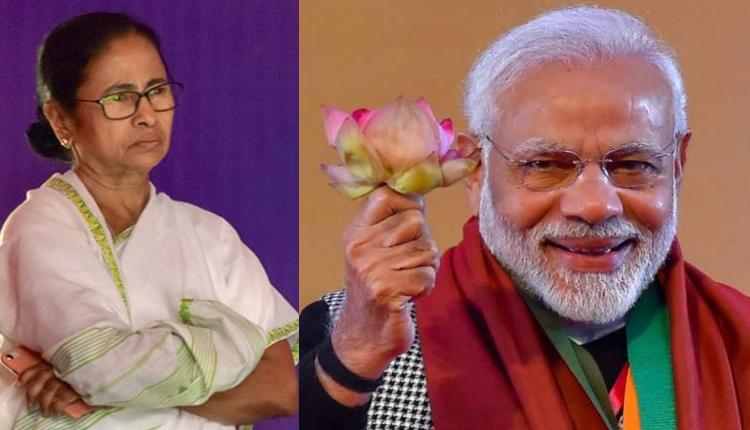 Hours after Bengal Chief Minister Mamata Banejee accused Indian Prime Minister Narendra Modi of disrespecting his mother and wife, Narendra Modi warned her saying that her 40 lawmakers are in contact with the Bharatiya Janata Party (BJP) and will desert her as soon as the elections are concluded.
Taking a dig at PM Modi in an election rally at Heria in East Midnapore district, Mamata Banerjee had said, "How can you, who has not shown any respect to your own mother, your wife, teach us how to respect our country? A prime minster like this can never be trusted with the country."
"The Prime Minister's speeches are instigating, the language is shameful," she said. She also referred BJP leaders as liars and Gundass. "They are using religious propaganda to divert your attention from crucial issues. If this is how elections are to be held, let there be no election at all. Let us all fight over religion," she added.
It is to be noted that this was for the first time Mamata Banerjee had attacked PM Modi personally. In the past, she had never accused him of not respecting his family. She further added, "Did you ever look after your family? Leave alone others, did you look after your wife? How can you know how mothers, daughters and sisters live? You have none," 
Addressing a rally in Serampore in Kolkata, PM said: "Didi, on 23 May, the day of results, the lotus will bloom everywhere and your MLAs will leave you and run. Even today, Didi, 40 of your MLAs are in contact with me".
He also said that it would be difficult for the West Bengal Chief Minister to survive, "since you have betrayed the people".
Also Read: Mamata Banerjee: State Assembly Polls Are Semi-Final And People Have Rejected BJP