PM Modi's 'Diwali bonanza': Small bizmen can get 1 crore in 59 minutes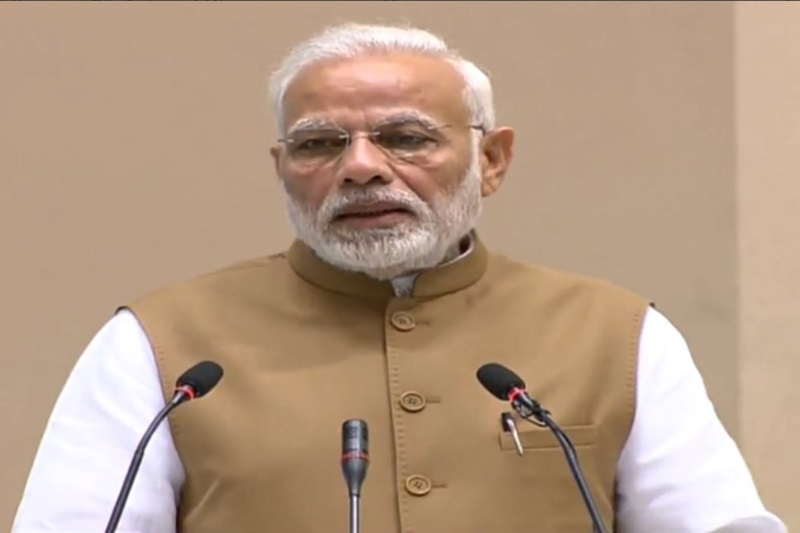 With barely six months remaining for the 2019 Lok Sabha elections, Prime Minister Narendra Modi launched his government's most ambitious programme — a 59-minute loan to help small businesses — at the Vigyan Bhawan in the national capital on Friday. Under the new micro, small and medium enterprises (MSMEs) scheme, an individual can get a loan upto Rs One crore in just 59 minutes.
Addressing the gathering, PM Modi stated that this is for the first time that such a scheme has been launched by any government, which will help the small businessman to multiply their businesses and called this scheme as "Diwali gifts for MSMEs".
Along with this 59-minute loan programme, the Premier also unveiled 11 new decisions of the Union government. PM Modi stated that the government will give a relief of 2 per cent interest on loans up to Rs 1 crore for small businesses that file GST returns. Among other decisions unveiled includes an increase in the share of small and medium industries in total government procurement from 20 to 25 per cent.
Speaking at the venue, PM Modi said, "As we speak, somewhere in the country your entrepreneurial brother or sister is getting a loan… sanctioned in just 59 minutes. Think, only 59 minutes. Just 59 minutes."
He was of the opinion that these 12 decisions will improve the economy of the country. He said, "These 12 decisions are not just Diwali gifts for MSMEs but will also herald a new age and new chapter for small enterprises."
The Prime Minister also stated that he will himself monitor 100 districts, where these initiatives have taken shape and discuss the possibilities of development.
ALSO READ: Korean activists protest PM Narendra Modi's Seoul Peace Prize award win