Key Points: PM Narendra Modi Addresses Nation On 75th Independence Day
Prime Minister Narendra Modi addressed the nation from the ramparts of the Red Fort, on 75th Independence Day.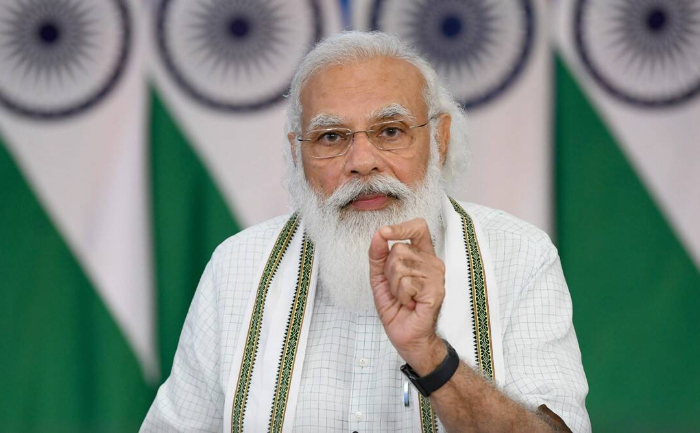 Today, India celebrates 75th Independence Day, and on this special occasion, Prime Minister of India Narendra Modi addresses the nation from the historic Red Fort in New Delhi. In his speech, Modi laid out the plan for the next 25 years before the nation.
Check out PM Modi's speech highlights:
PM Modi announced that the government will soon launch 'PM Gati Shakti National Master Plan', a 100 lakh crore national infrastructure master plan.
He also announced the National Hydrogen Mission in view of climate change. Modi stated that he wants to make India a hub for the production and export of Green Hydrogen
Modi also thanked the COVID-19 warrior's Doctors, nurses, paramedical staff, sanitation workers, scientists, and the citizens who were working during the pandemic.
PM Modi also announced that from now onwards August 14 will be observed as "Partition Horrors Remembrance Day" to honor the pain and suffering faced by people during the partition.
Modi also said that the government will develop an e-commerce platform for the products made by women's self-help groups (SHGs) in villages.
The government will fortify the rice distributed to the poor via different schemes such as Midday Meal in a bid to address the problem of malnutrition.
Modi said that the largest COVID-19 vaccination program is being run in India today and more than 54 crore people have received vaccine doses so far.
PM Modi announced an infrastructure plan, 'Pradhan Mantri Gatishakti National Master Plan' that will help generate jobs and boost the economy.
Modi said multiple parts of the country like southeast Asia, Jammu and Kashmir, Ladakh including the entire Himalayan region, the coastal belt, or the tribal region will become a big base for India's development in the future.
'Sabka Saath, Sabka Vikas, Sabka Vishwas, and Sabka Prayaas is very important for the achievement of all our goals said Prime Minister Narendra Modi.
ALSO READ: Tokyo 2020 Olympics: India Win Bronze In Men's Hockey; PM Modi, Akshay Kumar Laud