PM Modi: India-led solar alliance will soon replace OPEC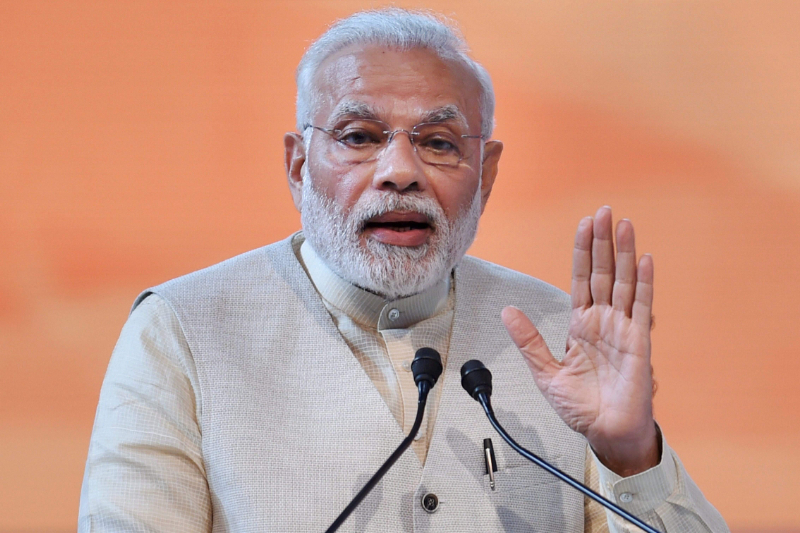 An India-led coalition to harness solar energy will eventually replace the OPEC oil cartel. This was asserted by Prime Minister Narendra Modi on Tuesday after he inaugurated the International Solar Alliance or ISA's first assembly with UN chief Antonio Guterres.
Addressing the event in New Delhi, PM Modi quoted that the role of the oil wells today will be that of the Sun's rays tomorrow. He said, "In the coming years when the world discusses initiatives for the welfare of humanity in the 21st century, International Solar Alliance's name will be at the top. We have prepared everyone to ensure climate justice through this ISA forum."
The Prime Minister further said that the effect of increased use of renewable energy is now visible in India. He also stated that India is working towards the goals of the Paris Agreement through an action plan.
In the end, PM Modi said that the target is to generate 40 percent of India's total energy requirements in 2030, by non-fossil fuel based sources. "India is developing with a new self-confidence of Poverty to Power," he concluded.
Meanwhile, UN Secretary-General Antonio Guterres said that the International Solar Alliance represents exactly what needs to be done and represents the future. "We know what we need to do, and by large, we have the tools to do it. What we still lack, fortunately not here in this room… is the political commitment to make the transformative decisions that will lead us onto a safer path," he added.
With an aim to reduce the costs of financing solar power and the required technology, and to mobilize more than a trillion dollars to build solar facilities and infrastructure by 2030, the International Solar Alliance was launched by Prime Minister Modi and then French president Francois Hollande in the year 2015.
Also Read: NASA's Parker Solar Probe to Sun launched in second attempt