PMC Bank: RBI Restricts Daily Cash Withdrawals at Rs 1,000
Panic among Punjab and Maharashtra Cooperative bank account holders as RBI restricts cash withdrawal at Rs 1,000 only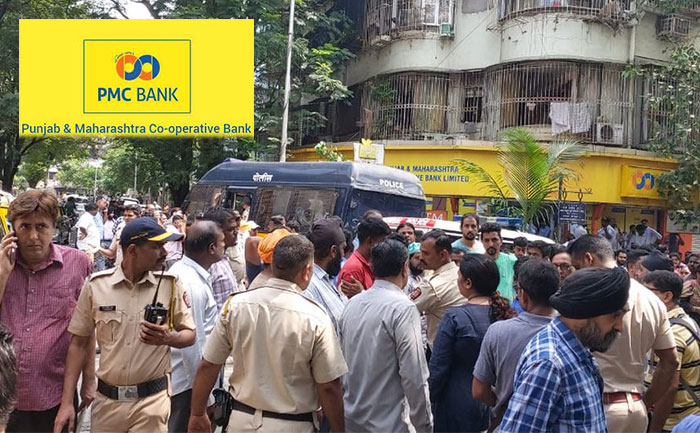 The Punjab and Maharastra Cooperative bank has been imposed restriction by the Reserve Bank Of India for a period of six months. As per the restrictions imposed by the Reserve Bank of India on PMC the bank customers are not allowed to withdraw more than ₹1,000 from their accounts. The restriction is on the savings and current accounts or any deposit accounts. PMC has deposits of over 11,000 crore and advances of over Rs 8,300 cr as of March 2019 !!
Punjab and Maharashtra Co-operative Bank Ltd. put under regulatory restriction by Reseve Bank of India for a period of six months due to irregularities disclosed to RBI. No fresh deposits and depositors cant withdraw more than Rs 1,000 for six months. #PMCBank pic.twitter.com/b8UVLwFxfK

— Shivangi Thakur (@thakur_shivangi) September 24, 2019
The bank has to follow the directions set up by the RBI from today itself. This has caused panic among the account holders.
Check out the tweet shared by Sanjay Nirupam regarding it here,
Customers outside a branch of Panjab & Maharashtra bank in Andheri East.
This bank is in trouble for a long time.Huge discrepancies have been found in its audit.
RBI has put some embargo on withdrawals. It may collapse sooner or later. pic.twitter.com/SaZL9MwxB7.

— Sanjay Nirupam (@sanjaynirupam) September 24, 2019
The restrictions on PMC Bank are imposed in exercise of powers vested in the Reserve Bank under Sub-section (1) of Section 35A of the Banking Regulation Act.
#pmcbank The mobile banking and NetBanking access is restricted. It will show you an error. pic.twitter.com/V71OaNfQy8

— sayonaragupta (@sayonaragupta) September 24, 2019
RBI, however, did not cancel the licence of PMC Bank. The bank will have a few restrictions to conduct its business in future. RBI may also consider modifications of these directions, depending upon circumstances.
Joy Thomas, the Managing Director of the bank, wrote to the customers of the bank, assuring that all irregularities, which were reported to the RBI, would be rectified before the expiry of six months.
#PMCBank shut down today…
Absolute panic across account holder's. @CNBCTV18News @ETNOWlive @business @PMC_Bank pic.twitter.com/So8j7yB5Fk

— Bhairav Mehta (@bhairavmehta_) September 24, 2019
The RBI has also added that the PMC is not allowed to grant or renew any loans without prior written approval from the banking regulator. They have also barred the bank from making any investment and incurring any liability including borrow of funds and acceptance of fresh deposits.
Also Read: 4 banks name big loan defaulters; RBI keeps mum