PNB director says Rs 14,000 crore scam is bygone; Will Nirav Modi be spared?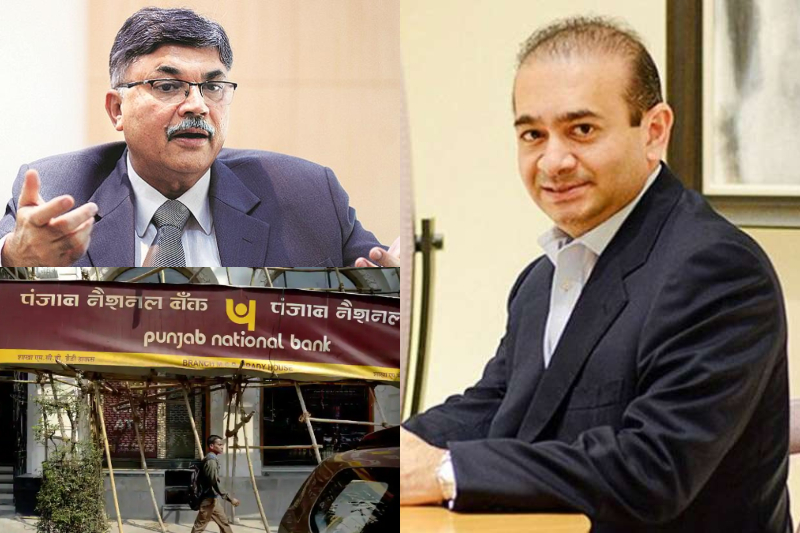 The managing director of Punjab National Bank Sunil Mehta on Monday asserted that Rs 14,000 crore Nirav Modi scam is a bygone and the financial institution is expected to turn profitable this fiscal year and is poised growth.
In an interview to news agency Press Trust of India (PTI), PNB director Sunil Mehta said that the financial institution is expected to turn profitable this fiscal year and is poised for growth while asserting that the Rs. 14,000-crore Nirav Modi scam is a bygone. The bank is slowly getting on to the growth path, he said, adding that credit growth is picking up and has surpassed industry average.
"The bank has demonstrated its capability to absorb such a shock and hopefully it would be back into the black during this financial year itself," he said after donating Rs. 5 crore for flood relief and rehabilitation to Kerala Chief Minister Pinarayi Vijayan on Monday.
The statement of managing director of PNB came up hours after the Enforcement Directorate (ED) seized the properties worth Rs 637 crore belonged to Nirav Modi.  The seized properties include high priced jewellery, luxury apartments and bank accounts stowing multi crores.
Notably, PNB reported a loss of Rs. 940 crore for the April-June period of financial year 2018-19 and it clocked a profit of Rs. 343.40 crore in the corresponding quarter of 2017-18.
"To give fillip to expansion plan, the bank's board has sought a capital support of Rs. 5,431 crore from the government through issuance of preferential shares. The proposed fund infusion would support growth initiatives of the bank. The previous fund infusion of Rs. 2,816 crore earlier this year was for meeting regulatory ratios," he said.
"So in all, PNB is set to get a fund support of Rs. 8,247 crore, out of the Rs. 65,000 crore earmarked for the entire public sector banking system for the current fiscal year," Sunil Mehta concluded.
However, the statement of managing director of PNB is "indigestible". As the main accused of PNB scam, Nirav Modi still remains absconding and free from all judicial troubles. When Sunil Mehta says the scam is bygone what does he exactly mean? Did he mean of sparing Nirav Modi for his wrong deeds?
Nirav Modi and his uncle Mehul Choksi duped Punjab National Bank of Rs. 14,000 crore through issuance of fraudulent Letters of Undertaking (LoUs) and in connivance with few senior bank officials.
Also Read: ED seizes Nirav Modi's assets worth Rs 637 crore; jewellery, flats among them