PoK belongs to Pakistan like Kashmir belongs to India, says Farooq Abdullah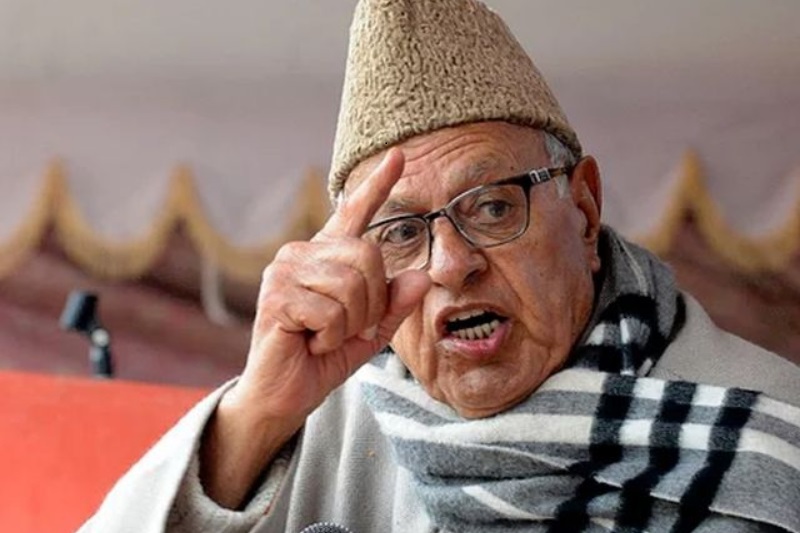 Farooq Abdullah, National Conference (NC) chief and former Jammu and Kashmir chief minister once again stirred a controversy saying that Pakistan-occupied-Kashmir (PoK) belongs to Pakistan just like J&K belongs to India.
Speaking on the Centre's stand on J&K's demands for autonomy, Abdullah said the Centre cannot reject the demand as the people of the state has absolute power to raise such a demand under the constitution.
Talking about India-Pakistan relationship he said that when India and Pakistan become true friends, Kashmir issue would automatically get resolved.
F Abdullah in Baramulla, J&K: We didn't want to form govt because we wanted to enjoy power, we wanted to protect all that which the Governor is doing now. We wanted to defend 35A, this govt was not going to sustain for long, it had to topple one day & elections had to be done. pic.twitter.com/ZkTVYo97g0

— ANI (@ANI) December 2, 2018
Following the Kartarpur Corridor, Abdullah advocated the opening of the Sharada Peeth temple in Pakistan-occupied-Kashmir (PoK) for Kashmiri Pandit.
Confronting the allegations made by the People's Conference chairman, Sajjad Lone, he said that he could also make allegations against Lone.
"His [Sajjad's] father Abdul Ghani Lone had once come to me and said he is going to Pakistan to fetch weapons but I advised him against it. I told him no issue can be solved through weapons and that it will only lead to destruction."
When asked about the NC's alliance with Mehbooba Mufti's People's Democratic Party (PDP), he said that his party was forced to form the alliance because of BJP's actions in Jammu and Kashmir.
Also read: Lord Ram is omnipresent and belongs to world, says Farooq Abdullah