Had I listened to Centre, Sajjad Lone would have been J&K CM: Satya Pal Malik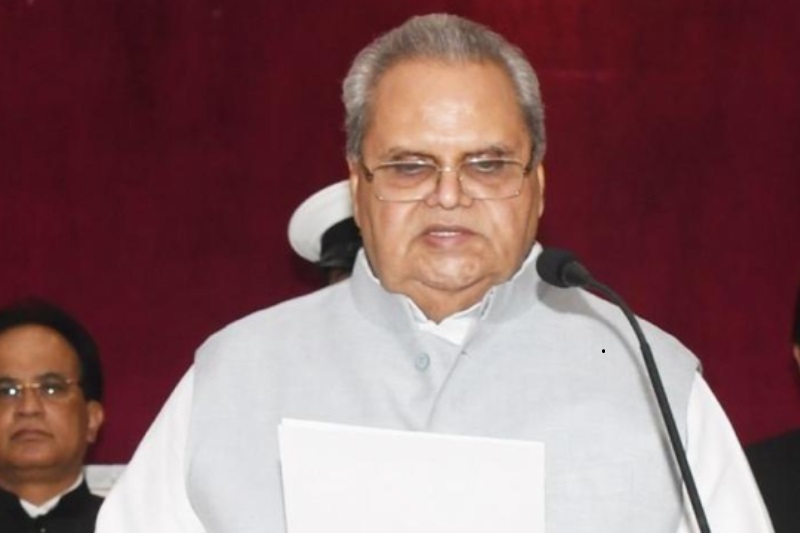 Satya Pal Malik — Governor of Jammu and Kashmir, who unexpectedly dissolved the state Assembly last week has sparked a fresh controversy by suggesting that had I looked towards Delhi (the centre), then I would have been forced to invite People's Conference chairman Sajjad Lone to form the government in the state.
Speaking at a convocation in Madhya Pradesh's Gwalior on Saturday Malik said, "Had I looked at Delhi, I would have had to install Sajjad Lone's government and in history, I would have been known as a dishonest person. So, I ended the matter (by dissolving the Assembly). Those who want to abuse me will do so, but I am convinced that what I did was right."
Satya Pal Malik had faced harsh criticism after dissolving the assembly and had been accused by parties like the Congress and PDP of taking instructions from the BJP-led central government.
It may be remembered that Malik had abruptly dissolved the Assembly on November 21 after he was approached by both Sajjad Lone and Peoples Democratic Party chief Mehbooba Mufti to form the government in the state. While Lone had claimed support of the BJP, Mufti had said that she had the support of Omar Abdullah's National Conference and the Congress.
Former Chief Minister of the state, Mehbooba Mufti claimed that she could not reach the Governor either by fax or phone. Hence, she tweeted it out. Sajjad Lone also claimed to have sent his letter to Malik via WhatsApp.
Giving justification over his decision of dissolving the assembly, Governor Satya Pal Malik had alleged horse trading and claimed that legislators were being threatened.
Malik also said, "If Mehbooba Mufti and National Conference leader Omar Abdullah were serious about forming the government in Jammu and Kashmir, they should have called me, or sent me a letter."
Giving clarification home Minister Rajnath Singh had said, "The BJP has no role. It is unfortunate that some section is trying to drag the BJP into this." He also supported Governor Malik and said that he took the decision after considering the political situation there.
Also read: BJP has no role in Satya Pal Malik's decision to dissolve J&K assembly, clarifies Rajnath Singh