Pokemon Go Guide: How To Defeat Team Go Rocket Leader Sierra?
Defeating Team GO Rocket Leaders gives you a chance to encounter rare Shadow Pokemon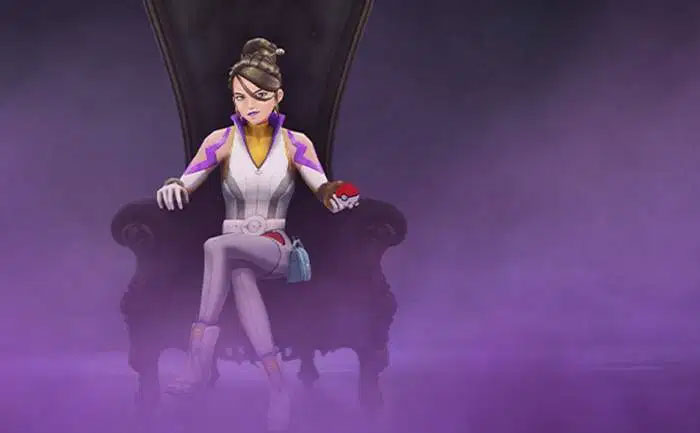 Players can now battle against Team Rocket bosses in Pokemon Go. As battling these bosses is required to complete the Team Rocket Special Research in Pokemon Go, players must be looking for ways to defeat the Team Rocket bosses There are 3 Team Rocket bosses that players need to face before they fight Team GO Rocket's boss Giovanni. If you want to know more about defeating Team Rocket Leader Cliff, check out our guide on How To Defeat Team Go Rocket Leader Cliff?
Team Go Rocket Leader Sierra mostly uses the psychic, ice and dark Pokemon, although she does have some dual types. If you're wondering how to defeat the Team GO Rocket Leader Sierra in Pokemon GO, then we are here to guide you through it.
How To Defeat Team Go Rocket Leader Sierra?
Where To Find Sierra in Pokemon Go?
Players will need to find six Mysterious Components to find a Team Rocket leader. The Mysterious Components can be found by defeating Team GO Rocket Grunts at PokeStops. The 6 Mysterious Components can be compiled to make a Rocket Radar. A Rocket Radar is pretty much a tracker that helps locate a Team Rocket Leader. Players will meet one of the three gym leaders at the destinations highlighted by the tracker. While it is not possible to know which gym leader you will encounter at a particular Pokestop, their location changes only once in a day.
What Pokemon Will Sierra use?
While Sierra's first Pokemon always remains the same, there are some variations to her other two attacks. Here are Sierra's possible team options:
First Pokémon: Sneasel
Second Pokémon: Hypno/Lapras/Sableye
Third Pokémon: Houndoom/Gardevoir/Alakazam
How To Defeat Team Go Rocket Leader Cliff?
Players should be safe using dark and fighting type POkemon against Sierra. While Machamp will do well against ice Pokemon like Sneasel and Lapras, Tyranitar is best for psychic/ghost Pokemon like Hypno, Sableye, and Alakazam. Similarly, Darkai will also work well against psychic and ghost Pokemon.
ALSO READ: Pokemon GO Holidays 2019 Event: How To Catch A Shiny Snover?