Pokemon Go: Shiny Gible Available in the game?
Gible is a Dragon-Ground type Pokemon, introduced in Generation IV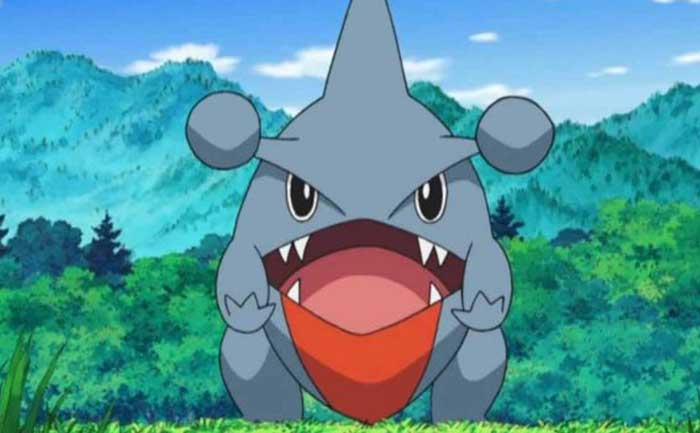 With the Pokemon December events underway, Virizion is already appearing in raids. Virizion will stay live well into the next year till January 7. However, some reports in Pokemon Go forums are stating that a Shiny Gible Pokemon is now available in the game. Gible is a Dragon-Ground type Pokemon that was introduced in Generation IV.
According to reports, shiny Gible can be found in eggs as well as in the wild. Players will need to hatch the 10KM eggs in order to get shiny Gible. However, this Pokemon can only be attained through luck and grind as the shiny rate is the same. In addition,  Lugia and Ho-Oh will also be available for a Special Raid Weekend. Beginning from December 20, they will appear in raids until December 23.
Moreover, the holiday season has brought back new Ice-type Pokemon in to play. The Pokemon Go Holiday event will start on December 14, 2019, right up till January 1, 2020. During the event players will have a higher chance of spotting:
Stantler

Cubchoo

Cryogonal

Pichu
Pikachu
Raichu
Sneasel
Delibird
Snorunt
Sandshrew (Alola)
Vulpix (Alola)
Snover
In addition, Pokemon Go Holidays event will feature:
Holiday costumes: Pikachu, Raichu, and Pichu in beanies and Stantler with bells
Wild: Ice-type Pokemon like Sneasel, Delibird, Snorunt will appear in the wild with the debuting Cubchoo
Eggs: Alolan Sandshrew, Alolan Vulpix, Beanie Pichu, and Bell Stantler will hatch from 7 km Eggs
Raid Battles: Beanie Raichu and Bell Stantler can be challenged in two-star raids
Glacial Lure Modules: Players can throw a Glacial Lure Module at Pokestops and have a chance to encounter Cryogonal
Event-exclusive Field Research: Event-exclusive Field Research tasks to encounter Pokemon like Pikachu wearing beanies
Save Shadow Pokemon: Team GO Rocket might have turned more Pokémon, including Delibird, into Shadow Pokemon.
ALSO READ: Are You Bored Catching Pokemons, Be Ready For Some Magic