Are You Bored Catching Pokemons, Be Ready For Some Magic
Harry Potter: Wizards Unite Coming To AR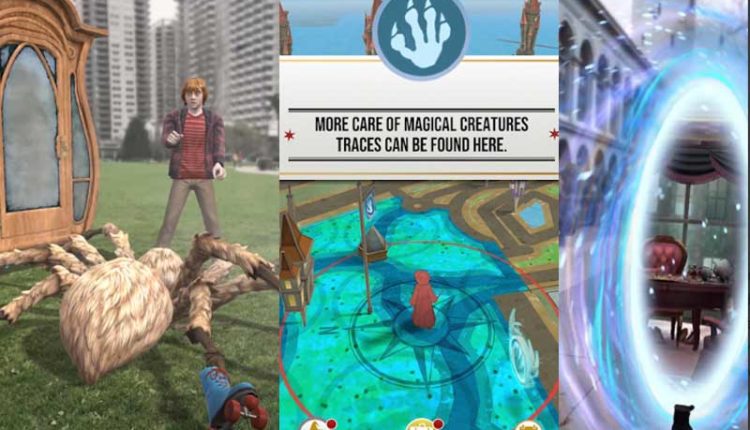 We all know Pokemon Go, a popular Augmented Reality based game where users can catch cute little Pokemon in their surroundings. It was highly popular games, and thousands of trainers flooded Pokemon Go events worldwide events to share their enthusiasm. Niantic the maker of Pokemon Go recently announced a brand new title in Augmented Reality franchise, this time they are bringing the magical world of Harry Potter in your lawn.
Players labeled as Wizards will explore the magical world of adventure with their friends and fellow players.
A calamity has befallen the wizarding world, causing artifacts, creatures, people, and even memories to mysteriously appear in the Muggle world. Witches and wizards from across the globe must come together to solve the mystery of The Calamity, overcome the confounding chaotic magic that surrounds these "Foundables," and return them to their rightful place, keeping them safe from Muggle eyes.

Your journey begins as a new recruit of the Statute of Secrecy Task Force, established by the Ministry of Magic and the International Confederation of Wizards for the purpose of investigating and containing The Calamity.
The game will offer you to see traces of Magic, it will highlight locations of magical Foundables you have to collect. Follow the traces that can appear in many real-world locations to find the spawn item. You will earn unique rewards for this. Casting Spell will consume Spell Energy, so you have to stop at Inns that can be refilled at various Muggle Locations, replenish your power and get back to exploring.
Portkeys also something unique this time, with these players simply transfer to different world location and enjoy an immersive 360-degree advance experience.
Harry Potter: Wizards Unite Download – The game requires to Pre-register, it not available in all regions.