Police complaint filed against Ekta Kapoor's web show 'Triple X-2'
Ekta Kapoor's web show 'Triple X-2' lands into yet another legal controversy. Read to know more.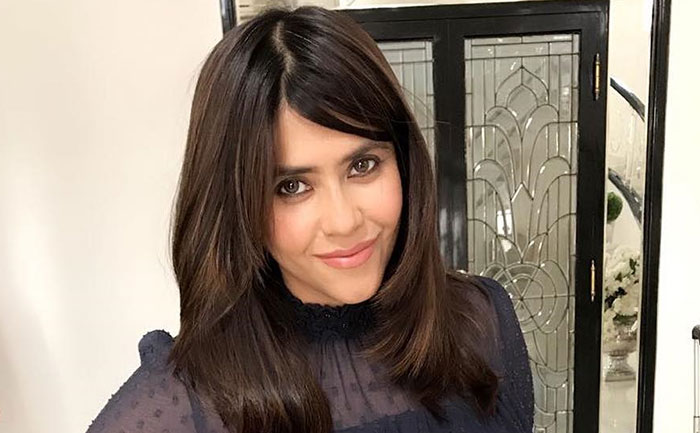 Ekta Kapoor has been grabbing headlines ever since 'Bigg Boss 13' contestant Hindustani Bhau filed a complaint about her web show 'Triple X-2.' Now, yet again, her web show has landed into trouble as a complaint has been raised by the chairman of the Martyrs Welfare Foundation (MWF) Major T.C.Rao, over its allegedly improper content.
Talking about the same, MWF member Major S.R.Rao told IANS, "In a state like Harayana having representation of over 3.70 lakh army soldiers. This is an insult to them and ex-armymen like us. If Ekta Kapoor will not remove the objectionable scenes from the web series, we will intensify our agitation."
"Triple X-2 also has scenes where uniforms of military men, having symbols of Ashoka statue and Taj are torn apart. This is an insult to our armed forces and military personnel," Rao said.
@ektarkapoor की बढ़ सकती है मुश्किलें..गुरुग्राम में Martyrs Family Welfare Foundation ने #xxx2 वेब सीरीज के खिलाफ पालम विहार थाने में दी शिकायत । सैनिकों के परिवार के सम्मान को ठेस पहुँचाने का है आरोप ।#EktaKapoor @gurgaonpolice @anilvijminister pic.twitter.com/NUND0TCE8z

— Raj Verma (@RajKVerma4) June 4, 2020
Rajender Kumar, SHO of Palam Vihar police station, confirmed receiving a complaint in this interest and said the matter is under investigation.
In one episode, which is titled Pyaar Aur Plastic, Ekta's web show 'Triple X-2' showcases, the wife of an army officer having an illicit affair while her husband is a soldier on duty at the border.
However, Ekta Kapoor is yet to respond to the same.