Politicisation of military operations not good, says General who supervised surgical strike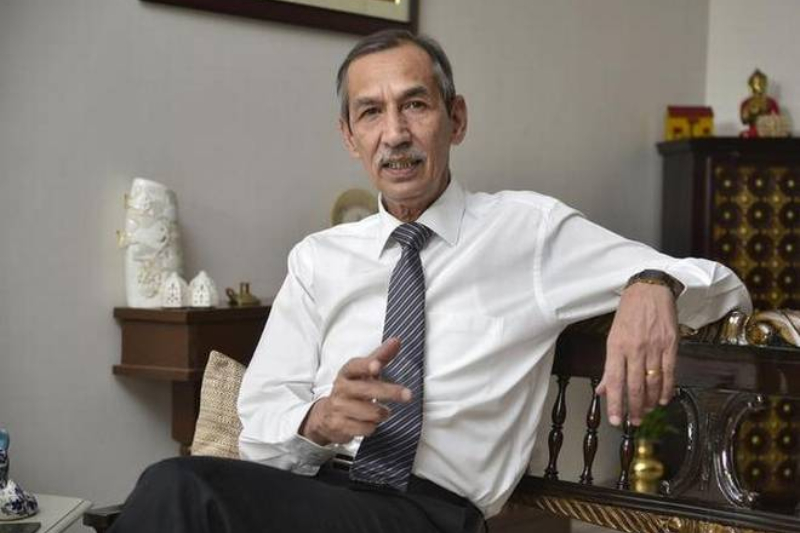 Lt General (retired) D S Hooda on Friday said that overhype of the surgical strike did not help and it is not good when military operations get politicised.
It is to be noted that D S Hooda was the Northern Army Commander in September 2016 when Indian troops carried out surgical strikes on terror launch pads along the Line of Control in the wake of the Uri attack.
During a discussion on the 'Role of Cross-Border Operations and Surgical Strikes' at the ongoing Military Literature Festival, D S Hooda said, "Following the surgical strikes, there were accusations that the issue had been politicised, that there was an attempt to keep a purely military operation in the political domain by selective leaks of videos, photographs etc."
"Did the overhype help? I say, completely no. If you start having political resonance in military operations, it is not good. There was too much political banter, on both sides, and when military operations get politicised, that is not good," he said.
On the possibility of the strikes impacting the thought process of decision-makers in future operations, the retired Army Commander said, "If you hype a successful operation, then even success has its burden."
"Will we think next time (what) if there are casualties? Because it has been so overhyped, will it impose caution on leadership? What happens if it does not have the same level of success? It may impose some caution in future. If we had done it quietly, it would have been much better," he noted.
Hooda further said, "When we were planning it, there was no thought in our mind that Pakistan will stop doing Uri-like incidents. At least in the Northern Command, there was simplicity of purpose. For us, it was very simple."
"Since July 2016, Army had been under pressure due to protests following Burhan Wani's death. The Chief of Army Staff flew in and we went to Uri. We walked in three-inch-deep ashes of the camp which had been attacked. There was no doubt in our mind that we had to do something and we had to hit Pakistan camps across the LoC. You may call it revenge but in our mind, this had to be done," he concluded.
On 29 September 2016, eleven days after the Uri attack, Indian army conducted surgical strikes against the terrorists in Pakistani-Occupied Kashmir (PoK) and destroyed several terror pads. During the combat operations, Army eliminated 40-50 terrorists.
Also Read: India's next surgical strike will be on you, Yogi Aditynath warns Masood Azhar