Poonam Pandey's Reply to Pakistani Ad Is Just a Surprise
The model offered her D-cup bra for tea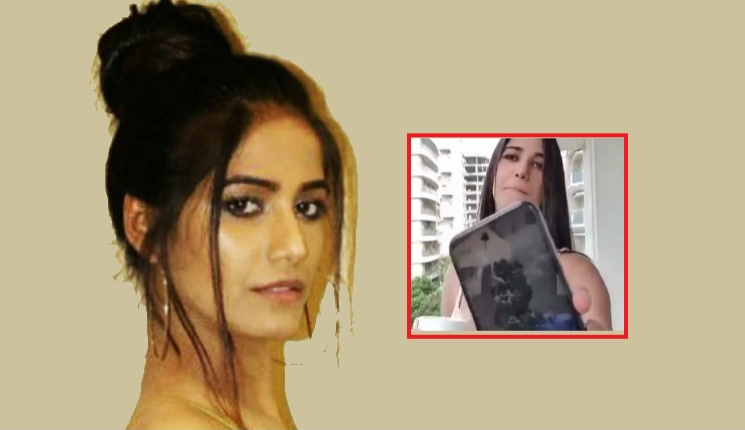 The Pakistani advertisement which was a quite a troll for all of us even though the creative minds used was pretty great. The advertisement featuring the Indian pilot Abhinandan who was held captive has certainly hurt us.
Some people have had a tough time coping with it while some have an apt reply aka come back to it. Seems like Poonam Pandey had a great reply to it as well. Her post on her Instagram handle says it all.
She has captioned her video as "My Answer to the Pakistani AD. #IndvsPak World Cup 2019." The model may have had thought of this as a great comeback and perhaps the 'cup' thing was a great rhyme. She says that "I saw this Pakistani ad yesterday on my Whatsapp, making fun of a war hero. Dear Pakistan that is not cool." The action following the statement is really surprising. She removes her D-Cup bra on the camera and says "Why settle for a tea cup when you can actually have a D-cup, a double D-cup? You can even have tea in it." That must have been quite a shock for Pakistan.
But then there are people who have trolled her and Air force pilot Abhinandan.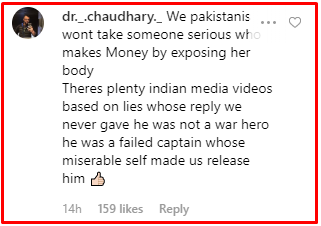 Well, it actually hurts when someone calls this brave man as a failed warrior and a miserable personality. Poonam Pandey shot to fame when she promised to pose nude if India won the 2011 World Cup. But then she failed to keep her promise stating that BCCI did not permit her.
Also Read: India Vs New Zealand Match Called Off Due To Persistent Rain