Happy Birthday Prabhu Deva: A look at the dancer's top 5 foot-tapping numbers
On Prabhu Deva's 47th birthday, here are 5 foot-tapping numbers that prove he is India's best dancer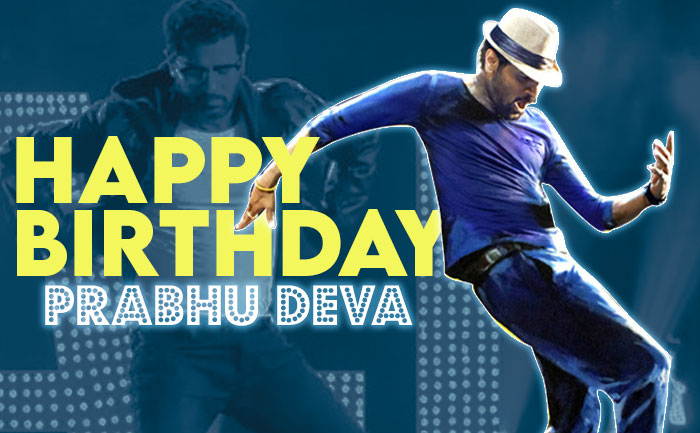 Prabhu Deva is one of the most eminent dance choreographers, actors, film producers, and directors who work in both Tamil and Hindi movies. In his career span, he has performed and designed a wide range of dancing styles and has garnered two National Film Awards for Best Choreography. In 2019, he was awarded the Padma Shri for his contributions to dance.
Prabhu Deva began working as a child and we saw him first in a song in Mani Ratnam's 'Mouna Ragam.' He has choreographed over 100 songs and is also considered India's very own Michael Jackson, Prabhu Deva is known for his high-energy dance moves, which have left us all awestruck.
Prabhu Deva dance numbers:
Kay Sera Sera- Pukar
Prabhudheva not only danced with Madhuri to Que Sera Sera in  Boney Kapoor's 'Pukar' but also choreographed it. This song is one of the most iconic Prabhu Deva moments in Bollywood.
Muqabala Muqabala- Hum Se Hai Muqabla
This song became an instant him among the audience the year it released, especially for the dance steps. He also choreographed another hit single for 'Street Dancer 3D' which was the remake of his super hit song from the 1994 Tamil film, 'Kadhalan.'
Psycho Re- ABCD
The song starts out with Prabhu Deva and Ganesh Acharya setting the tone by dancing in true style. The choreographer also shows off his enigmatic dance steps and great energy in the song.
Go Go Govinda- Oh My God
'Go Go Govinda' is a number by Sonakshi Sinha along with choreographer-director Prabhu Deva in the film and it is a Janmashtami song, which includes a lot of footwork and floor work.
Urvasi Urvasi- Humse Hai Muqabla
The song was a chartbuster in contemporary Tamil music and became one of the most popular songs of all time. The Hindi version of the song was similarly successful across India. He also showed off his slick moves that took the entire country by storm.
Action Jackson Theme Song-Action Jackson
Prabhu Deva paired up with Ajay Devgn in a dance sequence for the theme song of 'Action Jackson.'​
Happy Birthday, Prabhu Deva!