Preity Zinta-Ness Wadia Fiasco: GoAir Denies Stopping Her From Boarding Its Flight
Bollywood actress Preity Zinta has accused Ness Wadia's GoAir of Stopping and banning her from boarding its flight.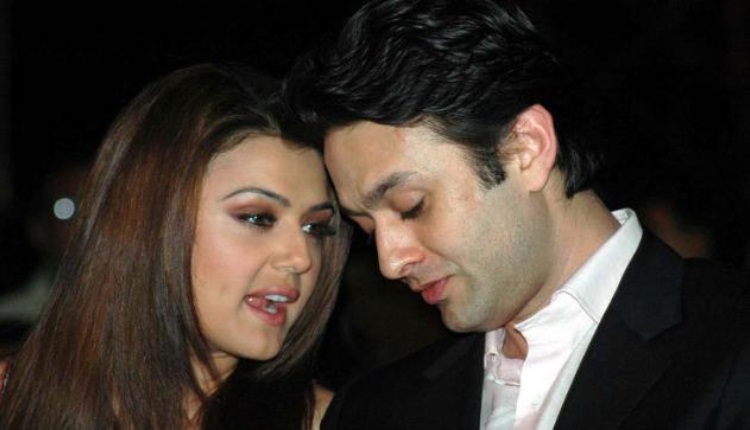 Preity Zinta has been in the headlines for the wrong reason. There are reports of her doing the rounds on social media that Preity Zinta was stopped and banned from travelling by her ex-boyfriend Ness Wadia's airline GoAir. Meanwhile, the airline dismissed the reports and issued a statement demanding an apology from a section of media who published a fabricating story without confirming from the airline.
The GoAir stated, "Sections of the media have reported a malicious and factually incorrect story that is false, fabricated and without any basis stating that 'Preity Zinta was stopped from boarding GoAir flight." 
The Airline went on and said in a statement, "GoAir strongly and completely denies any such action. Contrary to the reportage, all the facts-on-ground clearly show that Ms Preity Zinta had a smooth flight Mumbai to Chandigarh GoAir G8-381 on Saturday, March 30, 2019. Further, on April 2, 2019 she also booked herself on a return flight G8 382 from Chandigarh to Mumbai but did not show up. This clearly demonstrates that sections of media have reported mischievously and without verifying the facts with GoAir."
The statement adds, "On 30th March, Ms. Preity Zinta reported at the airport at 07:50 hours to board GoAir flight G8-381 from Mumbai-Chandigarh which was scheduled to depart at 08:35 hours. Her ticket PNR: E6UD9J had 4 passengers including herself and they were booked to travel economy class. She was assigned seat 13 F.Ms. Preity Zinta boarded the aircraft at 08:06 hours."
Preity, who tied the knot with her longtime boyfriend Gene Goodenough, was once in a relationship with the owner of GoAir flight, Ness Wadia. They made their relationship official and 2005 and bought Kings XI Punjab team of Indian Premier League (IPL) together.
In 2009, there were reports doing the rounds that Ness Wadia slapped Preity Zinta at a party. In the year 2013, Preity spoke at length about her breakup with Ness and said she is still friends with him. However, in the following year,  Preity filed a complaint against Ness Wadia and accused him of molestation, threats and abuse.
Also Read: Preity Zinta Gets Brutally Trolled For Minor Error In Congratulatory Tweet